McNeese Graduate Playing Trumpet for Touring Broadway Production
December 7, 2018 | McNeese Public Relations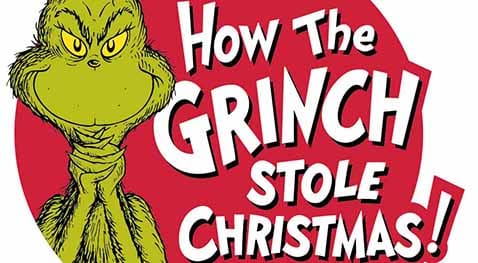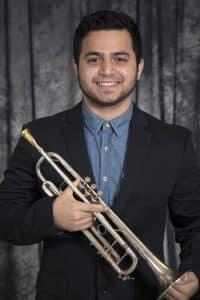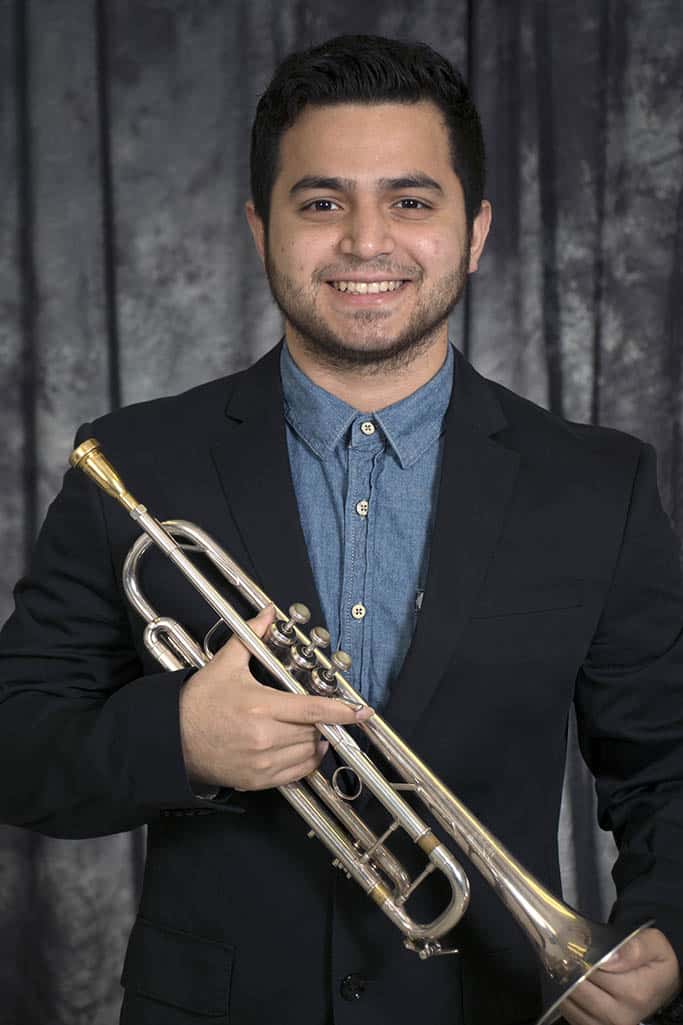 McNeese State University music performance major Victor Medina was not  among his 562 classmates who donned their blue and gold caps and gowns for this Saturday's 2018 fall commencement in Burton Coliseum.
Medina, who is graduating in absentia, has gotten a jump-start on his career as a professional musician. He was tapped in mid-November to play the lead trumpet for the national touring Broadway production of Dr. Seuss' classic tale, "How The Grinch Stole Christmas! The Musical" that runs through the end of December.
He credits the faculty and staff in the W.A. and Dorothy Hanna Department of Performing Arts for preparing him for this moment and for working with him while he's been on tour so he could graduate on time. "I appreciate what the department and faculty have done to help me achieve this once-in-a-lifetime opportunity."
"Victor is one of the many great success stories of graduates from the W.A. and Dorothy Hanna Department of Performing Arts," according to Dr. Lonny Benoit, head of the department. "The outstanding faculty and staff of the department are proud of Victor and his peers for their outstanding academic achievements and musical and theatrical performances. We remain committed to our alumni while they enter their careers and continue to mentor them as they grow into spectacular young professionals. The entire McNeese faculty truly embodies the vision of McNeese State University – we change lives through excellence with a personal touch!"
At McNeese, Medina was principal trumpet with the Wind Symphony and Jazz band, a member of the Pride of McNeese Marching Band and Symphonic Band. He has been a two-time member of the Madison Scout Drum Corp International Band that has marched in the Macy's Thanksgiving Parade.
He says he was drawn to the performing arts program at McNeese because of its affordability, its reputation and trumpet professor, Dave Scott, who has supported and encouraged him throughout his university career.
"This is a fantastic opportunity and the department couldn't be happier," says Scott. "We have so much talent here at McNeese, and when these job prospects come open, we as a department and a university are willing to accommodate students like Victor. If a student passes up an opportunity like this and says, 'Well, maybe next time I'll be ready,' there might not be a next time."
From Houston, Texas, Medina has been playing trumpet since he started band in middle school 12 years ago. But, he says he was something of a reluctant trumpet player. "I was never that interested in the trumpet," he says. "I actually wanted to be a percussionist. However, when I signed up for band, all of those spots were taken, so I was offered trumpet or trombone. I just picked the smaller one. I'm glad I did."
This is not Medina's first experience with a touring company. He previously spent five weeks during the summer of 2016 in Japan performing with the musical, "Blast! The Music of Disney," to sold-out venues in Nagoya, Osaka and Tokyo.
That touring experience, he says, helped him build the confidence and professional connections that brought him to Broadway. Medina has performed "The Grinch" in Chicago, Boston and Milwaukee and is looking forward to final performances in the Merriam Theater in Philadelphia and Madison Square Garden in New York City.
"My experiences as a trumpet performance major have been nothing short of great," Medina says. "There have been some obstacles on the path to my degree, but my professors have always worked with me and offered the best solutions, and for that I cannot thank them enough. My professors have pushed me as a student and, more importantly, as a person, which I am finding out is very beneficial for transitioning into the professional world. McNeese was the perfect choice for me."
Want more stories like this one sent straight to your inbox every week? Sign up for our McNeese eNewsletter!
The Office of Marketing and Communications
4205 Ryan Street
Lake Charles, LA 70609
337-475-5640
communications@mcneese.edu