McNeese Fall 2018 Honor Roll
January 14, 2019 | McNeese Public Relations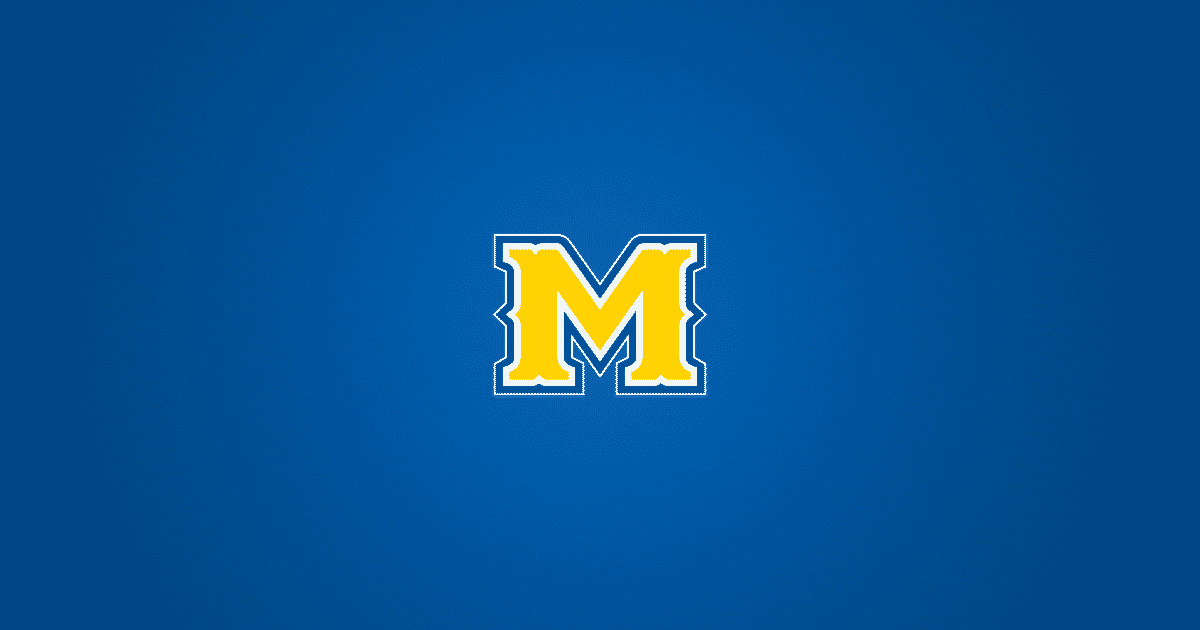 The McNeese State University Honor Roll for the 2018 fall semester has been announced. The honor roll lists undergraduate students earning at least a 3.0 or B average while carrying 12 or more semester hours.
Honor Roll is as follows:
LAKE CHARLES: Azeez I. Abbasi, Jasmine Noell Abel, Nicholas R. Abshire, John Adam Agee, Marie T. Aguillard, Paris Danise Alexander, Deavin B. Andreas, Taylor Alexis Andrepont, Gracie M. Andrus, Griffin Neal Andry, Andre J. Ange, John F. Ange, Victoria LaRen Ardoin, Layne C. Armentor, Grace Jean Arnaud, Kara Lauren Ashworth, Claire A. Atherton, Bailey N. Aucoin, Macey Briann Aucoin, Gabrielle C. Auzenne, Emilyn C. Aymond, Aurora Leigh Baker, Abby Claire Ballard, Allison Claire Barker, Andrew Michael Barras, Katherine N. Barras, Jordyn M. Barrett, Elizabeth R. Barrilleaux, Elizabeth Renae Barron, Kaylee Madison Barrow, Ryan T. Bartek, Emily C. Bass, J'Kalo Bass, Alexis A. Bauer, Haleigh Beasley, Jillian A. Bech, Joseph J. Belfour, Jude Ryan Bell, Brennan Cole Bellinger, Kylie Danielle Bergeron, Pamela G. Cullivan Bernard, Reagan Lee Berry, Emmalee A. Bertrand, Gillian J. Bertrand, Kirklyn M. Bethea, Kianna M. Bias, Lauren M. Biven, Samuel A. Bohannon, Lahra Hailey Boitnott, Yernin Bonilla Garcia, Haley Nicole Bonnette, Emily E. Bono, Katherine E. Booth, Raegan M. Borders, Donavon James Borel, Stefan Erik Borssen, Taryn M. Bose, Hallie R. Boudreaux, Caroline Marina Boullion, Hayley Nichole Bourgeois, Chassity P. Bradford, Tamara D. Brantley, Kelsey J. Brashear, Christopher A. Breaux, Danielle N. Breaux, Dylan Parker Breaux, Madison Elizabeth Breaux, Jacob A. Bridges, Clint J. Brightwell, Hannah Hoffpauir Brignac, Emily Elizabeth Britt, Sierra A. Britton, Andrea Danielle Broussard, Grayson D. Broussard, Andre D'vonta Brown, Ava R. Brown, Hannah N. Brown, Nikyia D. Brown, Phillip Kurt Brown, Sydney E. Brown, Morgan D. Bruns, Brett J. Bullard, Brent W. Buller, Nicolas D. Burge, Timothy L. Burke, Gabrielle Elene Burnham, Courtney Marie Burnthorn, Kiara Chante Guillory Cabrera, Julie Michelle Caldarera, Taylor Lynne' Caldarera, Jaxson L. Caldwell, Breana Leighanne Camel, Michael Joseph Carmouche, Ashley M. Carrier, Brant R. Carrier, Erika Carrizales, Canon L. Cart, Caitlyn J. Carter, Mark A. Castille, Cody A. Caswell, Bonner Abram Caton, Samantha Brooke Causey, Matthew D. Ceasar, Kaitlyn M. Chaffin, Jennifer F. Champeau, Kameron D. Chandler, Anna M. Chavanne, Haley Briana Church, Katherine E. Clark, Mattielin Destiny Clement, Caitlin McCoy Coburn, Andrew J. Coe, Davon J. Cole, Claire M. Coleman, Kadijah Coleman, Kandace O. Coleman, Ludwig Colimon, Christopher David Colley, Alakyn Nehemiah Collins, Gavin Zane Conley, Jackson Conner, Taylor Nicole Cook, Hailey N. Cooley, Ashton R. Cormie, Justin N. Cormier, Mika Mechelle Cormier, Leah Gautreaux Courtade, Jaiden B. Courvelle, Jacob L. Courville, Sierra Elizabeth Courville, Haley Jo Cox, Gracie Marie Creel, Abigail Y. Criglow, Carrie A. Crochet, Amy A. Crooks, Isabelle R. Cross, Diana Brooke Cruseturner, Sledge C. Cryar, Madalyn G. Daley, Faith Marie Dalton, Joshua P. Damiata, Amy Renee Darbonne, Evan M. Darbonne, Bryce J. Dartez, Benjamin Thomas Daugherty, Allison B. David, Stephanie Kaye Davis, Madeline Claire DeBarge, Danielle Rebecca DeWitt, Bailey Elisabeth Dearman, Callie B. Decareaux, Jaylin C. Delafosse, Lindsey E. Delouche, Kyauhna Rene' Benoit Dennis, Brooke N. Denson, Darian Analise Dering, Zoria M. Deville, Alexis J. Dickerson, Tea B. Dickerson, Andrew Keith Dietz, Aubrey Rae Dillon, Galaxy T. Do, Douglas D. Douget, Laiken A. Drake, Michael Christopher Driskill, Morgan Alexandria Duck, Jessica Kristen Duckworth, Austin T. Dufrene, Bailey K. Dugas, Dustin Glenn Duhon, Logan B. Duhon, Sydney Alyce Duplechain, Madison B. Edwards, Madigan Aline Eldridge, Malarie Jade Ellender, Ty D. Ellender, Jennifer Leighanne Elliott, Hailey Elizabeth Evans, Jaqualin T. Evans, Brady J. Everett, Elisabeth L. Falgout, Bethanie S. Farber, Hailey N. Fender, Kaitlyn E. Ferguson, Maximilian Thomas Henry Ferguson, Nasir Fiaz, McKenna L. Fields, Andrew M. Fisher, Daelynn Nicole Flagg, Kylie Elizabeth Kristin Flesch, Emerald Louise Fletcher, Avery Fliger, Angel Pedro Flores, Bailey M. Fontenot, Brandon L. Fontenot, Christopher J. Fontenot, Kristina G. Fontenot, Madison Marie Fontenot, Morgan Elizabeth Fontenot, Stephan L. Fontenot, Yasmine G. Fontenot, Morgan C. Foreman, Alexa M. Fountain, Collin Darrick Fountain, Brett J. Fournet, Camille M. Fox, Martin D. France, Tyler Scott Frey, Levi William Friend, Chelsie Nicole Fruge, Christopher A. Fruge, Kaitlyn Paige Fruge, Cameron D. Fultz, Mason A. Funderburgh, Caitlin Nicole Fuselier, Jada R. Fuselier, Lisa M. Fuselier, Emily Denise Fusilier, Megan D. Gaddy, Madeline Chloe Galland, Jenifer P. Gandhi, Kade W. Gardner, Travis Marcellus Garner, Lauren E. Gaskin, Luke H. Gaskin, Tyler S. Gaspard, Alexander A. Gayle, Christopher T. Gayle, Amanda Nicole Gilchrist, Logan James Gilmore, Baeleigh B. Gilson, Gia Marie Gloston, Emma C. Godfrey, Isaiah Jerome Goodly, Gunnar Gerard Goodwin, Hailey E. Goodwin, Alyson Kate Goree, Sarah D. Gossett, Alyssa Jade Gott, Amy Jo Goudeau, Eann K. Gover, Emily Renee' Granger, Melania Grantham, Caleb Ray Greathouse, Erin E. Green, Patrick T. Green, Ty'Janae M. Green, Blake I. Groth, Brittanie A. Guidry, Cade Scott Guidry, Chasmin Z. Guidry, Jacob S. Guidry, Paul A. Guidry, Allison M. Guillory, Bailey A. Guillory, Cameron Guillory, Courtney N. Guillory, Madalyn C. Guillory, Sydnee R. Guillory, Annabelle D. Guins, Gustavo A. Gutierrez, Cheryl L. Haines, Demarco Dewayne Hall, Thomas M. Hall, David W. Hamilla, Sydnee K. Hammond, Abigail E. Hankins, Hannah Alyxandra Hardy, Abby C. Harmon, Christa Elaine Harper, Thomas James Harper, Emily Claire Hayden, Albert M. Hayes, Tucker S. Hazelton, Brionne T. Hebert, Jenna Hebert, Madalyn E. Hebert, Tate Louis Helms, Jenna K. Henderson, Meryl Lorraine Henry, Robert A. Henry, Tyler Kristopher Hickingbottom, Jacqueline L. Higginbotham, Jana N. Hijazi, Kristopher C. Hill, Benjamin J. Hilliard, Tyler B. Hixon, Jeremy T. Hoerner, Alexis N. Hoffpauir, Lauren E. Hoffpauir,  Savannah Alene Hollen, Katelyn Landry Horn, Joshua Stephen Hughes, Rachel Jeanette Hungerford, James H. Hurley, Courtney R. Huval, Harold E. Iles, Kaleigh A. Irwin, Bailey E. Israel, Anna C. Istre, Camryn Nicole Istre, Kevin T. Istre, John Zachary Jackson, Joel D. Jacob, Alexandra Sha'Nae James, Krista M. Jimney, Nathan P. Jimney, Cullen Jude Johnson, Jillian D. Johnson, Justin Anthony Johnson, Myracle Alyea-Jusiana Johnson, Peyton Bowen Johnson, Tatum N. Johnson, Tyler J. Johnson, Kennedy Claire Jones, Christopher Aaron Jordan, Jordan Keyera Joseph, Conner J. Karam, Aniese M. Kattash, Kjuana Aaliyah Kenner, Shaheryar T. Khan, Shahrukh T. Khan, Alexus Monet King, Arianna Kiritsis, Kohl S. Klaus, Michelle A. Klein, Randi L. Klein, Mason A. Knighton, Michael Paul Kramer, Madeline C. Kraus, Ryan W. Kurth, Meiah Jolene LaFleur, Kerrigan Noel LaPointe, Madison G. Lacasse, Madison K. Lafargue, Maggie Grace Lafargue, Richard Waden Laku, Kayla Nicole Lambert, Amelia Edythe Landreneau, Aubrey N. Landreneau, Jared I. Landreneau, Claire M. Landry, John Mark Laneve, Megan Paige Lanier, Chesney L. Laprarie, Kaley L. Larocca, Isabella F. Larocque, Katrina M. Lasalle, Brock M. Lavergne, Sarah B. Lavergne, Trevor P. Lavergne, Tyler C. Lavergne, Natalie Marie Lawton,  Allison N. LeBleu, Brandon Joseph LeCompte, Halle Marie LeDay, Mary-Catherine LeDoux, Michelle R. Leblanc, Tyler J. Leblanc, Kaitlyn Jean Leckband, Ricky J. Leday, Andre D. Lee, Melanie Joan Lee, Brandon J. Legnion, Lila D. Legros, Cheyenne Leigh Leleaux,  Jolie Nicole Lemelle, Kyrell Kane Lemoine-Shanks, Kaylee N. Lemons, Alexander C. Lester, Austin T. Lewis, Haley Ann Lightsey, Alexandra Christine Liles, Alexander Jordan Lilly, Emily Ruth Loftin, Lynda R. Lohmann, Robert H. Lohmann, Jaymee Krystelle Lopez, Mea C. Lopez, Riley C. Maggio, Jeevin Jay Maharaj, Rohan N. Maharaj, Kristyl Lashae Malone, Madison C. Malone, Amanda E. Maloz, Isaiah J. Manuel, Morgan L. Manuel, Ashley Marie Marcantel, Karly Nicole Marcantel, Mary K. Marcantel, Ali E. Marceaux, Lindsay Claire Marceaux, Maria A. Marceaux, Melissa Charlene Maricle, Julianne Grace Marler, Morgan M. Martel, Brandon Cade Martin, Paige Marie Martin, Maria Guadalupe Martinez, Jade E. Marvin, Caleb W. Mayo, Claudia E. Mayo, Traneka Danielle Mays, Connor Truman Maze, Maggie Joy McBride, Ashley M. McCall, Charles Tyler McDonald, Alec Cade McGee, Christian J. McGee, Devin L. McGee, Trent A. McGuire, Tristan Lee McInnis, Charles Peyton McLemore, David C. McMichael, Alyssa D. McNabb, Peyton Kade Mccain, Essence Ariella Means, Lucas W. Meche, Tyler C. Meche, Kimberly Danielle Medicis, Patrick A. Medina, Jamie Aleysa Mele, Jonathan B. Melton, Aubrey Grace Mercer, Lynsey Alexandra Mhire, Christian Marie Miller, Cody J. Miller, Dominic J. Miller, Jeffrey Brian Miller, Kaylin A. Miller, Madison N. Miller, Ryan Jacob Miller, Shelbi H. Monceaux, Ryan C. Monk, Morgan O. Monlezun, Sarah Rae Moore, Sydney G. Morales, Isabelle E. Moreno, Jaydn Danielle Morvant, Darrell W. Moss, Courtney E. Mouton, Devon Paige Mouton, Jennifer DeAnne Mouton, Madison Elizabeth Murphy, Brandon P. Naquin, Dwight Aaron Nash, Jade Alyson Neel, Bailey A. Nelson, Samantha B. Neubauer, Jaquelyn P. Newell, Brock C. Ney, Anh K. Nguyen, Nathanael Seth Nicholas, Robert F. Nodier, Emily Lorice Northcutt, Alyssa A. Norwood, Kendall Scot Nugent, Hunter D. Nunez, Corrinne Blaire O'Connor, Victoria R. O'Quinn, Kylee Mae Olinger, Payton Jules Oliver, Tanner Dionne Olson, Lucas Orsot, Alec Blake Ortego, Cameron Noelle Ortego, Katie L. Ortego, Mariel R. Ortego, Audrey Tahala Painter, Zachariah Sky Painter, Kaitlin Renee Pappion, Kenneth C. Parmentier, Payton A. Partin, Jasona N. Patterson, Waniyah Lashae Patterson, Haley R. Paul, Tyler C. Peet, Maisie M. Pelafigue, William A. Pena, Hannah Renee Perkins, Alexys Karlyssa Peron, Toni Lynn Perrin, McKenlie Nicole Perry, Makayla Ann Pete, Hannah E. Pettefer, Graceanne Christine Phenice,  Michelle Lee Phillips, Emma NeCole Picard, David Allen Pigno, Fernando J. Pimentel, Madeleine E. Plauche, Nicholas G. Polkey, Emily Mae Poole, Kristy Marie Poole, Keondra D. Porter, Braylynn Javonne Poullard, Julia Paige Pourciaux, Aleria Shante Prejean, Morgan Skye Preston, Chloe N. Pugliese, Crosby Dylan Qui, Cody D. Quinn, Khurrum Qureshi, Bryce Carlton Rachal, Jason Lee Radford, Chante` Nicole Rankins, Jessica B. Rathjen, Hanson B. Raymond, Riley Lynn Reed, Kenneth L. Reeves, Whitney Elizabeth Reeves, Melanie A. Regan, Alana J. Rembert, Ana Karen Reyes, Jakalub Rhodes, Lauryn Marie Rider, Alexander J. Roach, Taylor A. Robbins, Sadie B. Roberson, Emalee Denise Roberts, Dianicia Marschae Robinson, Kaitlyn Brooke Robles, Demi Nyx Romero, Jonathan Donald Roofner, Meghan Briana Ross, Drew W. Roth, Adrian M. Rothwell, Hope Julia Runyon, Ian James Ryder, Sydney M. Saltzman, Courtney Brianne Sanders, Madelynn S. Sanders, Troy Jarell Sanders, Sydney Jewel Seamons, Tabitha Catherine Seiford, Andrew Joel Self, Haley Cheyenne Sermon, Kennedee M. Sheeley, Delaney Rachelle Shuff, Kenneth T. Sigmund, Catrece Antoinette Simien, Justine Monique Simien, Damaris Perez Simmons, Brianna M. Simon, Amy C. Singer, David A. Singleton, Christina Linda Siriphone, Tristen C. Slauson, Addison Leigh Smith, Alysia Paige Smith, Chadd Elliott Smith, Deleschia Smith, James N. Smith, Madeline B. Smith, Rebecca T. Smith, William C. Smith, Alexander K. Snell, Emily A. Snider, Mallorie Lynn Snider, Andrew G. Socha, Annamarie Amee' Soileau, Bethany A. Soileau, Michael J. Sonnier, Tabitha D. Sonnier, Brandon James Speer, Maxwell Stewart Mchale Sprigg, Ian R. St. Dizier, Megan Renae Starkey, Taylor G. Stephens, Candice Cecilia Stevens, Devin Steward, Kevin D. Stockman, Felicia Ann Navarre Strauss, Nickolas T. Sullivan, Emma Brooke Susong, Christian Paul Sweezy, Nabila Hannah Syed, Carly Isabelle Tabarelli, Maurina Star Tabor, Aaron O. Tanner, Abby Tarver, Kenneth Lee Tarver, Emily D. Tassin, Joseph P. Tassin, Zachary Paul Tassin, Heaven Carelnee' Terrell, Mary Claire Tete, Alexine Yevette Tezeno, Alanah Claire Theriot, Madison Renee Theriot, Brooke E. Thibodaux, Caleb Q. Thibodeaux, Carrie M. Thibodeaux, Jamie S. Thibodeaux, Kaysha M. Thibodeaux, Sherell Rochelle Thibodeaux, Abigail Grace Thomas, Collin J. Thomas, Amberly M. Thompson, Esther A. Thompson, Justin Donald Thompson, Emily Kate Thurman-Garner, Alexandria Jo Tolleson, Michael C. Torres, Kayla A. Tracy, Grace E. Trahan, Gabrielle N. Tramonte, Cindy Thi Tran, Taylor-Therese Alcantara Tran, Bryce L. Travis, Erin E. Troendle, Phong-Linh Ngoc Truong, Wendy G. Tygrett, Sarah E. Underwood, William C. Upshaw, Brice Chandler Valentine, Jack Taylor Vanchiere, Warren Lee Vandever, Mickel Veillon, Breanna Marie Veronie, Brooke Elise Veronie, Lucas C. Verret, Tori N. Viator, Mario J. Viltz, Allison B. Vincent, Brenner N. Vincent, Heather Denise Moore Vincent, Jacob K. Vincent, Maci J. Vincent, Adriel H. Vizina, Jimmy Ky-Luan Vo, Roy Vo, Rachel Elizabeth Walls, Lakeyn Kristine Ward, Shimeka Renee' Washington, Hailey Ann Wasylkowski, Jenna Kate Watkins, Alexis Mikael Watler, Ke'Aura L. Webb, Brooke M. Weeks, Bayden Seth Wells, Shanna Marie West, Briana Nicole Westmoreland, Emilee R. Whitaker, Karlie Rae White, Savannah Rose White, Taryn Louise White, Brandon K. Whittington, Alexandra Michelle Williams, Charlene Denise Williams, Kourtlin J. Williams, Kristina L. Williams, Leatrice Annette Bertrand Williams, Terran M. Williams, Kori Ellen Williamson, Alyssa Lane Willis, Kayleb D. Winn, Cameron L. Witherwax, Daniel A. Worley, Mckenzie L. Wyninger, Amy C. Yokubaitis, Katie F. Yokubaitis, Keylee Shea Young, Tyler Young, Miranda B. Zimmerman
Other Louisiana Cities:
ABBEVILLE: Demi L. Boudreaux, Audrey D. Gaspard, Aaron M. Mccain, Victoria E. Roussel, McCaylon James Thibeaux
ADDIS: Louis Jordan Conerly
ALEXANDRIA: James B. Hayes
ANACOCO: Allison M. Chaney, Emily R. Hamrick, Charla D. McInnis, Austin J. Williams
ARNAUDVILLE: Michelle Leigh Brasseaux, Allison L. Lavergne, Christin Michelle Mallet, Ally S. Marks, Susan Caroline Mouton
BALL: Elizabeth Ann Torrans, Amanda H. Williams
BASILE: Lauren H. Bertrand, Katie Linette Monk Christ, Caroline Walker Fournerat, Kinleigh Rae Guidry, Laiton J. Langley, Mallory Jade Thibodeaux, Kylee Devon Walker
BASTROP: Bailey J. Willis
BATON ROUGE: Marvin Wayne Buxton, Victoria S. Cole, Brianna LaShay Hawkins, Derek Mitchell LaFosse, Destiny Montiville, Destiny D. Morris, Rachiel ShaRay Torrence
BELL CITY: Zane Louis Bellon, Richard C. Broussard, Andrew Jonathan Galloway, Clarissa Kinley Leger, Cole M. Matheson, Connor O'Keefe Matheson, Zachary W. Miller, Logan Patrick Shaughnessy, Mattie Jean Sonnier, Sydney A. Stevens, Allison Jolie Woodcock
BELLE CHASSE: Brandon L. Smith
BENTON: Kayla M. Cassidy
BERWICK: Celena R. Berger
BOSSIER CITY: Britton Donte Autrey, Torrey J. Byrd
BOURG: Brady J. Simon
BRANCH: Casey J. Benoit, Shelbi R. Faul
BREAUX BRIDGE: Victoria E. Breath, Courtney LeBlanc, Janae M. Poirier, Taylor J. Syrie
BROUSSARD: Camron F. Keyes
BRUSLY: Zaney K. Oliver
CAMERON: Jarrett Joseph Constance
CARENCRO: Dorian Tre'vaughn Damian Gregory, Mckayla S. Lind, Mckenna R. Taylor
CARLYSS: Austin Lane Brown
CHATAIGNIER: Bailey A. Johnson
CHAUVIN: Brandon Anthony Portier
CHURCH POINT: Caroline Elizabeth Bellard, Grecia Garcia, Dexter D. Miller
CONVERSE: Clifton Blake Fisher
COTTONPORT: Hannah E. Pitts
COVINGTON: Amanda M. Haley
CREOLE: Brilee M. Baccigalopi
CROWLEY: Zaner Marie Delafosse, Takeisha D. Freddie, Hunter C. LeJeune, Sydney F. Leblanc, Jaysa L. Marceaux, Annsley C. Martin,Jessica N. Morrow, Tristin M. Robinson-Williams, Julia R. Schmid, Laura Marie Schmid, Jeanne F. Thibodeaux, Hope Elise Wasson,Jacob P. Zaunbrecher, Sadie R. Zaunbrecher
DEQUINCY:Savannah M. Bailey, Darci Rae Bonin, Heather Brooke Chehotsky, Seth Hunter Cooley, Lauryn Ashlie Copeland, Khloe Grace Doyle, Nanci Kaye Evans, Austin Lee Gimnick, Nicholas David Guidry, Marshall Garret Larocque, Charley LeAnn Lewis, Samuel Edgar Lueck, Kaylee J. Moody, Yash K. Patel, Jasmine M. Poullard, Kaytlynn Alana Robinson, Austin T. Royer, Kendal H. Royer, Thad W.Segura, Madison Lynn Steward, Jamee P. Stewart, Cody L. Thibodeaux, Erica Louise Thompson, Kaley Christine Ware, Allie Gabrielle Willis, Joshua Ethan Windham
DERIDDER: Muhammad Ali, Gina M. Arnold, Isabella C. Baesler, James C. Baggett, Kailey Rae Bailey, Walker J. Bihm, Cameron Alexander Boddie, Gordon Chase Brown, Robert E. Byrd, Dorothy Lee Clendening, Kaitlyn N. Cline, Kennedy Leigh Cooley, Callie Michelle Downs, Morgan Elyce Dupas, Stephanie Marie Estlund, Macy E. Fazio, Heidi Michelle Gambrell, George L. Glass, Brooke Alexandra Burnett Glaze, Charles E. Harlow, Gabrielle Claire Heinen, Savanna J. Helmick, Abigail F. Hollier, Timberlee Nicole Howell, Christopher Gary Huff, Kennetra Mickell Isler, Megan T. Jenkins, Austin Luke Kibler, Tiffany Danielle Lacy, Chance Allen Leonard, Kaleb C. McDade, Treasure Denise Picou, Shelby L. Powell, Bryan Eric Redler, Lyssa Nicole Reeves, Nathya D. Shuler, Katie Ann Teegardin, Katie L. Thompson, Kirsten Renee Verberne, Ariel P. Wade, Kade Martinez Wright
DELCAMBRE: Madelyn C. Langham
DENHAM SPRINGS: Andrew M. Ayres, Aimee Michelle Hebert, Meagan E. White, Morgan E. White
DEVILLE: Ashley Marie Mayeux
DRY CREEK: Karlye E. Crawford
DUSON: Brandi N. Broussard, Megan Lauren Broussard, Alona R. Tolliver
EGAN: Rhonda Duplissey, Hunter Woodward Freeland, Lani A. Hanks, Cameron J. May, Haley P. Mire, Kirsten E. Regan
ELIZABETH: Tori L. Brown, Crystlanne Nicole Tichy, Sydney Brooke Welch
ELMER: Jacob Allen Turner
ELTON: John Joseph Carbalan, Taylor A. Daggett, Sarah B. Davis, Emily Marjeanne Estes, Kimberly Dawn Fuselier, Carlton J. Lavergne,Colby McCain Robinson, Halle D. Simien
ERATH: Chad A. Lapointe
ESTHERWOOD: Elizabeth P. Broussard, Brooke A. Comeaux, Anderson Paul Smith
EUNICE: Brooke A. Aguillard, Alex H. Antoine, Victoria A. Ardoin, Morgan Richard Benoit, Sarah Ann Bollich, Courtney P. Ceasar, Kelsey Marie Clavier, Ondria Tiauna Collins, Celeste Elizabeth Cormier, Hunter C. Daigle, Blakelyn Jeane Diaville, Colton B. Dupre, Isabel M. Fontenot, Tara L. Fontenot, Chloe G. Frey, Austin J. Gradney, Wyatt A. Kennedy, Allison C. Lafleur, Margaret G. McGehee, Rheagan M. Ortego, Laura A. Reed, Hallie M. Smith, Kaitlynn M. Stagg, Jacob E. Thibodeaux, Mia L. Thomas, Elise M. Velez, Michael Paul Zaunbrecher
EVANGELINE: Christopher John Fleming
EVANS: Havn Rusty Egan
FENTON: Abby Nicole Langley
FORT POLK: Skyler Brianna Treshon Phillips, Ebonee S. Whitley
FRANKLIN: Ongel A. Davis, Ashton C. Landry, Kimberly L. Phillips
GLENMORA: Kelsey M. Coker, Shirley E. Williams
GONZALES: Sydney Paige Main, Ross M. Prince
GRAND CHENIER: Matt Randolph Richard
GRANT: Callie Salene Maddox, Sydni Janee' Rasberry, Jacob C. Stark, Samuel C. Williams
GUEYDAN: Malori D. Dupree, Keigan R. Hanks, Erin K. Johnson, Anna A. Lafosse, Madison P. Lepretre, Zachary D. Lepretre, Olivia A. Richard, Mallory K. Vallo
HACKBERRY: Hallie B. Buford, Taylor V. Johnson, Bryce Paul Welch
HAMMOND: Regan O. Bolton
HARVEY: Roydell Brown
HAUGHTON: Alexis N. DeLeo
HAYES: John P. Primeaux
HOLDEN: Kaylee M. Hughes
HOUMA: Cassie M. Boquet, Jordan E. Brunet, Elise M. Duplantis, Joseph L. Leboeuf
INDEPENDENCE: Kimberly Paige Ordeneaux
IOTA: Bailey Jayne Bergeron, Garrett A. Cormier, Kobe R. Dardar, Ashley Kay Hargrave, Cole J. LeJeune, Kendrick M. LeJeune, Levi G. Manuel, Wyatt L. Manuel, Ashley T. Pousson, Olivia C. Rasberry, Brittany J. Roy, Caleb M. Smith, Madison N. Smith, Rhiannon S. Smith
Iowa: Madison B. Augustine, Kelsey Nicole Benoit, Taylar Lynnae Bourne, Skyler Kallin Bourque, Stefani Allie Bourque, Da'vin Jude Broussard, Betsy Anne Buller, Joshua Paul Buller, Emily Ann Burleigh, Isaac Richard Burleigh, Jacob S. Caldwell, Hannah A. Canter, Gabrielle A. Carrier, Jessica A. Castillo, Kimberly Chavis, Whitney Nicole Conner, Jonathon L. Corbello, Nicholas Ryan Daigle, Kalyn Brea Delahoussaye, Kyle Brent Delino, Ryan R. Denison, Alyssa Sheridan Derouen, Katelyn Leann Derouen, Makena J. Doga, Patrick A. Doland, Meghan Nicole Davis Dugas, Marion M. Edwards, Lauren E. Fontenot, Immanuel Joseph Friddle, Savanna M. Fruge,  Alejandra N. Gonzalez, Logan C. Granger, Quinn Dawson Granger, Meghan Ashli Green, Bailey Marie Hanks, Candice Lee Johnson, Claire Elizabeth Johnson, Hannah L. Jolivette, Zachary M. Jongbloed, Hannah Brooke Joseph, Meredith Gail Maples Khan, Marshall T. Langley, Anastasia B. Latigue, Hannah E. Mallett, Kelsey A. Marcantel, Bryan Devondrick Marks, Bailee S. Miller, Alex J. Morrison, Alysiah Cole Petross, Javier Alejandro Ramon Pineyro, Lindsey B. Priola, Kelsi Elizabeth Rea, Jadah F. Sargent, Morgan L. Smart, Jeffrey Grant Sonnier, Devon P. Thomas, Kelcie C. Thomassee, Dionne Renee Vigee, Shay M. Walker, Brooke Alexandra Watkins, Kylie Marie Wilson
JEANERETTE: Dynasty A. Butler, Rhaya' Marks
JENNINGS: Jodi Lauren Angelle Belaire, Amy E. Bergeaux, Aaron Jules Bergeron, Dylan Ray Bergeron, Brittany N. Bonin, Brock J. Bonin, Cameron B. Broussard, Emma Elizabeth Broussard, Lauren Brooke Broussard, Blair A. Cheek, Jason K. Chretien, Chase A. Comeaux, Hayleigh Paige Constantine, Ronnie J. Courville, Kelsie Dawn Deshotel Derouselle, Hannah Beth Dunagan, Kaitlyn Alizabeth Fontenot, Morgan Nichole Fruge, Caleb D. Gary, Robert John Gates, Hayden Lawrence Green, Elizabeth K. Guidry, Meagan Paige Guidry, Samantha Helene Gunnell, Patrick C. Hale, Trey P. Hargrave, Kaylee Claire Herpin, Sarah Elizabeth Hollier, Alexis P. Hornsby, Dominique Renee' Ivory, Seth Keegon Jackson, Alexandra S. Kratzer, Aaron Luke Lamb, Andrew John LeBlanc, Eryn Hope LeJeune, Penny A. Lejeune, Stevie R. Lopez, Kasey Layne Marceaux, Kate L. Miller, Kali Nicole Morvant, Matthew B. Myers, Olivia P. Robison, Jason James Rowland, Lauren A. Savoie, Ethan Paul Smith, Alexis M. Spears, Molly C. Spears, Dorian L. Stalsby, Elizabeth N. Stretcher, William Greyson Tidmore,  Layna Reagan Touchet, Brooke L. Trahan, Morgan M. Woods
JONESBORO: Jamus Ja'Waun Patterson
KAPLAN: Emma C. Broussard, Lauryn A. Fulkerson, Jade B. Herpin, Abby G. Miller, Katelyn M. Richard, Mackenzie E. Romero, Kelsey R. Trahan
KENNER: Quincy Cage
KENTWOOD: Benjamin B. Jones
KINDER: Sydney L. Batiste, Dori Lee Bell, Emma Caroline Bertrand, Andrew W. Cooley, Brittany Megan Melton Davis, Emily Marie Fontenot, Lauren Elizabeth Fontenot, Ka'Desia Danee Harmon, Lanna N. Haymon, Britney R. Hebert, Taylor Deon Hebert, Kailey Diane Johns, Shelby R. Labuff, Mackenzie N. Landry, Kaleb D'Antre LeDay, Hannah L. Murrell, Sharon Marie Murrell, Zachary Ray Rider, Stephen Wilson Thompson, Madisen Faith Tyler, Cameron Kyle Vidrine, John Andrew Weatherford
LACASSINE: Edward Ridge Joseph Young Druilhet
LAFAYETTE: Jada M. Arceneaux, Jza'Wana J. Bonner, Cain F. Castille, Nakia R. Dennis, Faith D. Dorsey, Diamond D. Francis, Devon Todd Franques, Latasha N. Helaire, Meagan Hill, Jacob B. Martin, Faron Danielle Mitchell, Katherine D. Montano Martinez, Kimberlyn A. Montgomery, Joshua P. Pierre, Meeyana D. Richard, Taja Latrice Sanders, Jasmine R. Washington, Jaelan Mishelle Willis, Tanner Wyatt
LAKE ARTHUR: Jacey M. Broussard, Taylor M. Lejeune, Jamara Denise Levy, Kaitlyn Marie Manuel Marcantel, Bryanah P. Martin, Jonas R. McGee, Natalie M. Oliver, Davis R. Yates, Daniel J. Zaunbrecher
LEBLANC: Miranda Rae Brick
LEESVILLE: Ayla A. Bailey, Rebecca G. Evans, Latreca Renee Harrell, Janae R. Maricle, Catherine Louise Pipes, Lissette Patricia Tersiev, Callee N. Turner
LOCKPORT: Sarah Wunstell Billiot
LOGANSPORT: Yasmine S. Boga
LONGVILLE: Randi Layne Adams, Katie Brooke Bowles, Samuel Sawyer Bufkin, Taylor Brianne Dixon, Talynn Elizabeth Ellender, Savannah Victoria Faulk, Amber N. Higginbotham, Jessica Leigh Ramsey Ivey, Trudy Lynn James, Kaylan Michelle Landreneau, Kathryn E. Manuel, Alexandra Browne Ramsey, Joel Tilden Whalley
MAMOU: Bryanna R. Allison, Mary A. Fontenot, Alaina Faye Johnson
MANDEVILLE: Cody Orgeron, Kaley I. Wintz
MANSURA: Stanley Celestine, Mckenzie A. Schuyler, William B. Vanderlick
MANY: Brayden W. McMillian, Caroline E. Settle
MARKSVILLE: Joshua E. Batiste
MARRERO: Jonathan L. Hunter, Matthew Steven Keller
MERMENTAU: Joni Rayelle Drake, Megan R. Martin
MERRYVILLE: Nicholas Patrick Ardoin, Madison Michelle Benoit, Peyton T. Cooper, Kaylee Rae Parsons, Matthew Charles Taylor, Camron Joshua Ward, Kelsie L. Williams
MITTIE: Malorie Dawn Marcantel Maddox
MONROE: E'karia L. Hollis
MORGAN CITY: Carlee M. Landry
MORSE: Payton A. Champagne, Hannah C. Credeur, Heidi Anne Fontenot, Logan J. Fontenot, Alana C. Vincent
MOSS BLUFF: Zachary B. Fontenot
NAPOLEONVILLE: Steven L. Gros, Emme Elizabeth Traigle
NEW IBERIA: Kenzi M. Borres, Blake Michael Comeaux, Courtney Marie DelaHoussaye, Kaitlyn Elizabeth Freyou, Maria Sylvanie Garrett, Jason Boyd Jones, Kelsey E. Jones, Carli A. Judice, Ashton P. Knatt, Tranae LaChelle Marks, Logan N. Robin, Briana Williams
NEW ORLEANS: Chad Marion Brockhoeft, Anthony Martin Colon-Costa, Courtney N. Darby, Tre Porter
NOBLE: Tyler L. Rivers
OAKDALE: Sadee Marie Chamberlain, Jacinda Rae Clark, Chloe Christine Johnson, Christina Wordney Lambright, Jacob L. Paul, Allison Black Stark, Benjamin F. Thornhill, Cody L. Viscardis, James V. Welch, Kelsi G. Zimmerman
OBERLIN: Alanna Dane Arvie, Drew Antonio Beaubouef, Tobey A. Carrier, Anna Marie Reeves Manuel, Madison Grace Meaux, Rebecca Ann Prudhomme, Emily Claire Smith, Ally Nicole Sonnier
OPELOUSAS: Chastity A. Boyance, Fannie D. Hickman, Caitlyn M. Hundley, Mykaylan B. Ledet, Brittany De'Shae Major, Breanna A. Newell, Brennan Matthew Romar, Makayla Celene Savoie, Jasmine A. Washington
PINE PRAIRIE: William Gordon Johnson
PINEVILLE: Danielle Leona Green
PITKIN: Alexa Denae Brister, Ivy Maglalang Landry, Christian P. Leonards
PLAQUEMINE: Matthew F. Williams
PLAUCHEVILLE: James M. Desselle
POLLOCK: Austin C. Futrell
PONCHATOULA: Rubi Irizarry-Alvarado
PORT VINCENT: Cole B. Bonewitz
PRAIRIEVILLE: Ashlyn B. Dufren, Madason Guitreau, Jacob E. Rowe
RAGLEY: Brennen S. Bourliea, Kodie Elaine Burch, Emily N. Griffin, Shayla Nicole Guillory, Amanda M. Hantz, Haileigh Elizabeth Harrington, Kennedy R. Hebert, Dakota Jarreau, Autumn M. Johnson, Pierce A. LaFleur, Hunter Jay LeBlanc, Abigail Louise Marcantel, Anne C. Plattsmier, Cameron Scott Single, Abigail Lea Stanfield, Sarah Shirley Timpa
RAYNE: Clare Alleman, Tra'Naye A. Brooks, Jordan Taite Daigle, Madison A. David, Chasity J. Fluitt, Lanisha R. Francis, Leeann B. Gray, Nicholas Garrett Guidry, Alexsia M. Monroe, Janie C. Morrison
REEVES: Kennedy Suzanne Jeffcoats
RIVER RIDGE: Frankie R. Tabary
ROANOKE: Jerrod Dean LeJeune, Corey Jay Leger, Julian Beth Navarre, Nicholas Lee Ortego, Bailey Marie Sonnier
ROSEPINE Saud N. Ahmed, Eden S. Baker, Colton Wayne Brown, Brittany M. Darrah, Emilee J. Stewart, Molly Kate Thompson, Kalyn B. Willis
SCOTT: Adria S. Lemoins, Logan Claire Richard
SHREVEPORT: Robert W. Hall, Alexis Michelle Jenkins, Domenica R. Kary, Morgan Brooks Smith
SINGER: Wasey Duncan Crain, Neal R. Jordan, Tina Mascorro
SLIDELL: Justin Christopher Brinson, Callie Ann Faciane, Hallie Nicole Faciane, Alexis M. Pipkin
ST. FRANCISVILLE: Jolee E. Beauchamp
ST. MARTINVILLE: Tori La'cha Maziel, Brittney Ann Robichaux
STARKS: Hailee Michelle Borel Brown, Hannah Ranee Brown, Eric L. O'Banion, Kali P. Stains, Madisyn Demi Swain
SUGARTOWN: Stephen Michael Harper, Chelsee Nicole McFarland
SULPHUR: Amber Lynn Adams, Megan Paige Alexander, Lindsey Grace Andersen, Angelica E. Arroyo, Kevin Craig Atkinson, Kathryn Aline Reina Badon, Randall C. Baggett, Deidre Rachelle Barker, Bailey Ann Barlow, Kinley Marie Barnes, Kyla Michele Baudoin, Hannah Mae Beard, Madison Rose Becktold, Meghan Ruth Bennett, Kasa A. Benoit, Acacia Victoria Bertrand, Klaeborne D. Bertrand, Myla Pearl Billiot, David P. Billodeau, Maegen A. Blankenship, Danika Shae Boese Bergeron, Sara Blythe Bohannon, Brittany Nicole Young Breaux, Colin Reed Brock, Brandon D. Broussard, Jacob A. Broussard, Raigen Annyston Bryant, Rylie Addyson Bryant, Krystian Ray Burum, Madison Taylor Buxton, Skylar Layn Canik, Jayson A. Carlin, Jordan A. Carlin, Marcus Bryce Carnes, Karlie R. Carriere, Alexandra Gayle Castille, Leighton K. Chamblee, Carmen Ann Chapman, Maddison M. Cholley, Amber Lynn Chustz, Alexis Brown Comeaux, Camryn Lee Conner, Lakyn D. Conner, Keely Nichole Constance, Bethany Joy Cooper, Lily Katherine Cradeur, Shelby M. Deaton, Alyssa Gabrielle Derouen, Cydney E. Derrick, Madeleine R. Desselle, Gracie R. Devall, Allie L. Domingue, Amily M. Domingue, Ryan J. Domingue, Camron D. Doty, Kristina Kay Dowers, Dalton Alexander Drake, Jacob Roland Dudley, Kennedy G. Duhon, Alisha D. Dupree, Jake R. Dupuis, Alexis R. Durio, Brittany Elaine East, Andrew M. Fisher, Tara Lyne Flores-Powell, Christian Michelle Fontenot, Christopher J. Fontenot, Katelyn C. Fortenberry, Jayton P. Fruge, Trevor E. Gaskin, Kallie Ann Gatte, Dorian Blake Gaudet, Alex Dewayne Gilbert, Holly Nicole Gillard, Savanah Jo Goodner, Elizabeth Paige Graybill, Angelique Lynn Griffith, Kristian Blake  Griffiths, William Matthew Griffiths, Ashleigh Elizabeth Guidry, Chloe Michelle Guidry, Morgan Renee Guidry, Sara Catherine Guidry,  Sydney Ariane Guidry, Kayla A. Guillory, Shelby L. Guillory, Madison MacKenzie Harger, Cassee S. Hawkins, Sydnee Patricia Hawkins,Brandie Carlton Hayden, Dylan A. Hayes, Colin Tyler Haynes, Ashley E. Head, Carley C. Heller, Shelby L. Henson, Cydney Rae Hillard, Haylie Eshel Hoffpauir, Raylee Jene Istre, Hanna Marie Jenkins, Carleigh Kamryn Jeter-Garcia, Baylee Elizabeth Jordan, Christina Michelle Keathley, Lydia Kathryn Kellar, Jordyn P. Knighton, Devyn A. Knippers, Jessica Nicole Arnold Koonce, Jay Kumar, Brealynn Nicole Thomason Kyle, Lindsey Kyleen Lafanette, Gregory Cameron Lafleur, Madison N. Landry, Toby Thomas Landry, Natalie Marie Lawton, Marie E. LeBlanc, Celeste M. Lee, Payton Elise Lindgren, Taylor Joelle Lobue, Ruston A. Logan, Ally L. Louviere, Taryn E. Louviere, Christopher Allan Lyons, Stacy C. Lyons, Katelyn Bree Malone, Anna Celeste Mathews, Courtney Ann McCarty, Jada Nicole McCoy, Ethan J. McInnis, Ty J. Mcknight, Evan Joseph Meek, Shelby Corina Mendibles, Payton Nicole Moreaux, Michael A. Moreno, Erin Catherine Moss, Connor Ryan Murphy, Austin D. Nelson, Kobe Matthew Nevills, Stephanie P. O'Blanc, Haley Nicole O'Hara, Haden C. Parker, Denise A. Pearson, Jillian Catherine Peterson, William C. Pharris, Tristyn J. Pippin, Daniel Poindexter, Austin J. Pottorff, Sarah Elise Pryor, Jonathan Andrew Qualls, Kelseigh Brooke Ramirez, Katelyn Brooke Ravia, Julia Ann Reeves, Ashlyn Elaine Richard, Baylor Brice Richard, Gavin Michael Richard, Lauren E. Richardson, Chelsea G. Richmond, Monineath Rithy, Caitlin E. Rogers, Madison L. Sallier, Ryder L. Sanford, Ashton Paul Savoie, Lana Renee' O'Neal Scarborough, Matthew J. Sellers, Elizabeth A. Settoon, Annie E. Shipp, Deborah Paige Smith, Mikaela Marie Spell, Caleb A. Stanley, Olivia Kay Stark, Katy L. Stegall, Mary Ellen Stephens, Marion K. Suarez, Julian D. Summers, Lauren L. Sylvest, Brennan Michael Taylor, Elise Michele Taylor, Nicole L. Taylor, Bethany Marie Thibodeaux, Ashley Marie Thorne, Melissa Goldie-Marie Toups, Raeana Mesuch Tracy, Kira N. Trahan, Chad A. Trosclair, Kate L. Vallette, Elizabeth J. Vandyke, Halley Marie Vincent, Hallie Lynn Vincent, Kirsten G. Webb, Kaitlin Denise Wheeler, Hannah Elisabeth Willis, Sharon Danielle Payne Willis, Janet Dale Witt, Lauren Bailey Woods, Dayna Marie Wright, Allie L. Young, Jamie Marie Young, Robert E. Younger
THIBODAUX: Brennan P. Uzee
TROUT: Hilliard Stephen Foreman
TURKEY CREEK: Elizabeth P. Blood
VIDALIA: Zachary A. Nelson
VILLE PLATTE: Brittany L. Ardoin, Alainie M. Attales, Michael Jacob Barnes, Brittney A. Bellard, Camille E. Bergeron, Emily K. Bordelon, Dawson L. Buller, Rachel S. Charles, Hallie N. Daire, Kane S. Deshotel, Jonathan K. Deshotels, Dusty R. Fontenot, Victoria L. Fontenot, Margaret R. Foret, Maggie M. Fusilier, Malerie A. Guillory, Macey Elise Harvey, Antoinette R. Joseph, Caroline Elizabeth Manuel, Morgan D. McDaniel, Bailey A. Odom, Brianna M. Pete, Logan Je'ne' Shipp, Sarah K. Soileau
VINTON: Zachary R. Allain, Courtney N. Belcher, Kaitlyn Ann Braquet, Elijah Paul Broussard, Tasha Gayle Bruno, Jacie Brooke Crador, Ali Kay Davis, Cade R. Findley, Taylor Morgan Glass, Hunter Andrew Guidry, Dalton Doyle Haley, Claire M. Heinen, Jacie Lynn Istre, Luke Caden LeBouef, Jacob Conner McCaughey, Kayden Blake McFarlain, Monica Thao My Nguyen, Breanna Elizabeth Nunez, Kourtlyn G. Richard, Ryson Jaquez Shelton, Cale Norman Stine, Kalli A. Tharp, Carlie Brooke Walton, Dawna L. Wilfer
WALKER: Jamie R. Leblanc, Cassidy J. Waters
WASHINGTON: Andrew J. Doucet, Samantha Alyse Quebedeaux
WELSH: Sebald Justinus Rutgers Bulhof, Caleb Joseph Chiasson, Adam B. Cormier, Clare C. Cormier, Samuel T. Cormier, Grace A. Hanley, Caroline Elizabeth Hardy, Caleb B. Hayes, Zachary Michael Hayes, Baylie D'Anne Hebert, Ragan A. Hill, Seth C. Lawrence, Caroline R. Matte, Katie A. Matthias, Anna E. Richard, Sherry C. Richard, Shelby Suzanne Roberie, Logan K. Sills, Dominic Marcus Alexander Slover-Prudhomme, Kaitlyn Elyse Sonnier, Elise R. Thevis, Rachel M. Thevis, Carly Rene' Watkins, Grant H. Watkins, Cole T. Wilkinson
WESTLAKE: Abigail Marie Andrus, Jaina R. Ange, Wilma R. Bagley, Brittany Alicia Baines, Bayleigh V. Ball, Sarah Marie Bengston, Kaitlyn M. Borel, Mary G. Brewer, Josette Maria Knezek Broussard, Collin S. Brown, Tyler Ray Todd Brumback, Chelsea N. Cole, Marykate F. Core, Ada G. Crochet, Valeria De Leon, Lauren Kathryn Dowden, Devin Jermal Eaglin, Carlee R. Fast, Jade Michael Flores, Arease D. Fontenot, Colby P. Gatte, Layne Kyle Glover, Tyler L. Goss, Maggie M. Gotreaux, Kaylen R. Guidry, Kalley Marie Habetz, Morgan F. Hardey, Robin D. Hawes, Brittney F. Hebert, Raymond Earl Johnson, Jessica L. Kennedy, Miranda Lynn Langley, Jazmine E. Lucero, Raeley D. McCann, Megan E. McGuire, Joseph Gabriel McKinney, Connor W. Moyer, Laura Jakelyn Oliver, Carley L. Parker, Lexi R. Peck, Katelyn M. Roy, Taylor Nicole Ryder, Haley N. Sacksteder, Ashlyn Haley Scheinost, Breah Tansley, Jalen R. Thomas, Andrew G. Treme, Nathaniel C. Watts, Elizabeth Caroline Weber, Shelbie Shayne Winn, Lindsey Roark Winstead, Hunter C. Witherwax
YOUNGSVILLE: Hayley R. Hughes
ZWOLLE: Mackenize J. Martinez, Emerald M. Terrell
Texas:
ATHENS: Zachary Thomas Smith
BAYTOWN: Ashley R. Christopher, Priscilla Janelle Ibarra, Ashayla A. Thomas
BEAUMONT: Aidan D. Anderson, Kamon Roshawd Darby, Jacob Bryan Dickerson, Carlee Elizabeth Smith, Shelby Kathleen Sonnier
BEEVILLE: Saleen Flores
BON WIER: Gabriel Foster
BRIDGE CITY: Hailey M. Watts
BROOKELAND: Thomas A. Spagnoli
BROWNSVILLE: Jesus D. Cantu
BULLARD: Chloe Ducote
CONROE: Dallorie Morea Miller
DEER PARK: Jacob Conner Logan
DEL VALLE: Diana G. Huerta
DENTON: Cutter Huff Leftwich
DIBOLL: Alexsandra J. Flores
EDNA: Crystal L. Coulter
FRIENDSWOOD: Hannah M. Cooley
GIDDINGS: Jaclyn Elizabeth Gonzales
GOODRICH: Amy E. Phillips, Madison M. Phillips
GROVES: Robert William Hebert, Karlei G. Hemler, Katie Nicole Lee
HARLINGEN: Devin Andrew Porras
HEMPHILL: Andrew Wood
HILLISTER: Lilla Faye F. Jackson
HOUSTON: Terrill T. Banks, Taylor Bost, Jordan T. Bullard, Shaelyn K. Hines, Jeffery Michael Knapick, Caroline Harper Mally, Aryah D'Andrea Manor-Lair, James Carson Maxwell, Victor G. Medina, Alexander K. Perkins, Sicily F. Smith, Allison E. Woolner
HUMBLE: Ashley Danielle Traughber
JASPER: Elizabeth Ann Birdlong, Janessa Rochelle Johns, Macy Nicole Kendrick, Cayne Ueckert
KATY: Britt P. Schmidt, Claire E. Tanous, Tyler D. Tijerina, Trey Joseph Vondenstein
KINGWOOD: Amanda Sue Squyres
LA PORTE: David Wohnoutka Aguillon
LIVINGSTON: Brent Malcolm Lensing
LONGVIEW: Victoria Danyell Pierson
LUMBERTON: Jimmy Eugene Bartley, Emily Nichole Easley, Brittany Nicole Long, Eric N. Martin, Brett Edward Payne, Isabella A. Rodriguez
MONTGOMERY: Katelyn Nicole Elliott, Cameron Grace Newhouse
NAVASOTA: Malaiya Cherrell Jedkins
NORTH RICHLAND HILLS: Connor Arlan Fowler
ORANGE: Abbey Michelle Ashworth, Brooke Haley Brister, Bradley Stephen Brzezinski, Jodi L. Cabiness, Meg Lauren Clark, Thomas Alec Holland, Bryan J. Miller, Pamela D. Rogillio, Jimmy F. Salter, Callie Ann Sattler, Morgan R. Tucker, Ashlyn Grace Underwood, Dherin Nichole Wright
PASADENA: Alejandro Chapa, Sara Bailie Cox, Keegan Reeve Crawford
PEARLAND: Alexandra J. Aguilera
PLANO: Caitlin Brooke Sharrock
PORT ARTHUR: Devaun E. Anderson
PORTLAND: McKenzie T. McCoy
SAN ANTONIO: Abigail E. Hunt, Chase Erickson White
SANTA FE: Haylie Michelle Ruhl
SEABROOK: Daniel Hecker
SOUR LAKE: Madison Dawn Carney
SPLENDORA: Caitlin Marie Sammons Picard
SPRING: Elizabeth Reppond Clay, Hannah Teresa Grabarkievtz, David Hamm, Rachel Marie Hebert, Rachel K. Woods
SUGAR LAND: Sara N. Lamendola
TOMBALL: Kendall Lynn Glueck
VIDOR: Heather Marie Clark, Zachary Joseph Robin
WARREN: Savannah Morgan Love
WEBSTER: Austin Louis Adamek
WINNSBORO: Rhett Deaton
States:
Arkansas
FAYETTEVILLE: John Christopher Boushelle
California
SYLMAR: Deidra Nicole Spence
Colorado
PARKER: Bryan D. King
Idaho
COEUR D' ALENE: Alexis Webster
Illinois
CHICAGO: Spencer P. Foley
HARVEY: Steven Craig Jones
Kansas
TOPEKA: Dena J. Holloman
Maryland
BEL AIR: Cassidy Dawn Schirmer
PERRY HALL: Gabrielle Ann Christy
REISTERSTOWN: Nyere Natya Hayes
Massachusetts
NEWTON: Vivian Nemenyi
Mississippi
MCCARLEY: Cori Lane McCrary
Missouri
KANSAS CITY: Tijera A. Safir
New Jersey
WEST PATERSON: Sara Ellen Prudhomme
Oklahoma
TULSA: Jordan Christopher Bonza
Tennessee
SPRING HILL: Ashlyn C. Keasler
Countries:
AUSTRALIA: Lewis William Cain
BANGLADESH: Kazi Tanisha Angshu, Tiana Zaman
BOLIVIA: David Alejandro Menacho Vargas
CHINA: Yinhao Chen, Huanrong Ouyang
COLOMBIA: Andres L. Arias, Dayana Katherin Castaneda Morales, Maria Juliana Medina, Nicolas Perez Suarez
COTE D' IVOIRE: Jean Samuel Donald Boue
CUBA: Yoanett Hernandez
GREECE: Martha Tsaliki
INDIA: Pramod Gobburi, Praneetha Gobburi
INDONESIA: Vlady N. Nanlohy, Virsya Adonia Vardhani, Jessica Theresia
IRELAND: Brian Flanagan, Jack Hearn
JAPAN: Nanako Kaneuchi
KENYA: Gladys Jerotich
KOREA, REPUBLIC OF: Kwan Ho An, Na Young Kim, Junghyun Park
MEXICO: Cristo Yaneli Perez Ross, Cinthya Alejandra Rivas Partida
MONTENEGRO: Stefan Mirkovic
NEPAL: Kiran Adhikari, Pranisha Basnet, Jiwanshaili Bhandari, Rabindra Bhandari, Abhishek Bhusal, Santosh Bhusal, Saurav Chaudhary, Samyog Gautam, Aatish Karki, Alien Khadka, Sabin Khadka, Saroj Khanal, Deepika Khatri, Nischal Koirala, Bipin Kumar Mahato, Abiral Mainali, Hrithik Makhim Pradhan, Samir Neupane, Anish Pageni, Diksha Parajuli, Ishan Parajuli, Sajjan Paudel, Pratik Kumar Poudel, Anamol Poudyal, Sonu Prasai, Shristee Sapkota, Raunack Sharma, Saurav Sharma, Tenzin Phentok Sherpa, Divesh Shrestha, Prabin Shrestha, Rohan Shrestha, Aditya Singh, Alisha Sprauer, Kshamata Subedi, Rojina Sunuwar, Rashmita Tamang, Ajit Thapa, Anuja Thapa,Diwash Singh Thapa, Wriha Timalsina, Sirapa Tuladhar, Dinesh Upadhyay, Ganesh Wosti, Binayak Singh Yadav, Sagar Pandeya, Rajib Rijal, Manish Shrestha, Min Bahadur Pun Kayat
NEW ZEALAND: Imogen Ruby Hull
NIGERIA: Oluwatoyin Oluwayomi Abbas, Olanrewaju Ibukunoluwa Odusanya, Matilda Akunna Okpala, Eniola Kofoworola Olapade, Khalilullah Ayo Onifade, Osasuwen Dominica Osagie, Frank Uchechukwu Obioma
PERU: Ashley T. Espinoza
PHILIPPINES: Rosemarie Tolentino
RWANDA: Sandrine Mutezinka
SAUDI ARABIA: Waleed Abumelha, Rayan Ahmed Alamoudi, Mohammad Jafar H. Alamrad, Hamoud Mohammed H. Alanazi, Majed Hasham Alawami, Haya Mohammed M. Albishi, Mohammad Aldosari, Jumanah Jamal Aldossary, Waleed Khalid M. Aldossary, Abdulrahman Ahmed S. Alghamdi, Nawaf Musleh Alharthi, Sajjad Saeed A. Alhassar, Abdalelah Saud Alhazmy, Rashood Mousa Alkaltham, Mohammed Ayed M. Almalki, Ahmad Eid Alnakhly,Nasser Khalid N. Alobid, Adel Mohammed A. Alquraini, Saleh Sulaiman Alrumayh, Rakan Khalid Alsuwaigh, Rayan Altouyan, Waleed Khalid Amer, Nawaf Faisal Baker, Mashal Mohammed Batais, Abdulrahman Saad A. Bin Alshaykh, Ali Eskandrany, Ali Mustafa A. Musaqlab, Abdullah Attiah A. Aljohani, Rayan Subhi Albalawi, Khalid Mohammed Ahmed Alaslami
SPAIN: Stella Carra Cueva, Maria Teresa Garcia Martinez, Marina Martinez Marco, Sofia San Jose Moreno
TANZANIA: Ndayizeye Bernadette
UNITED KINGDOM: Joey James Croft, Eilidh Heffernan, Jordan Lola Waine
VENEZUELA: Diony Antonietta Colina Lopez
VIETNAM: Lien Bich Thi Ngo, Thuy Phuong Anh Nguyen, Tru Quoc Nguyen, Sach Dinh D. Van, Thi Minh Diep, Oanh Yen Vuong
ZIMBABWE: Lillian Tsitsi Mambiri
Want more stories like this one sent straight to your inbox every week? Sign up for our McNeese eNewsletter!
The Office of Marketing and Communications
4205 Ryan Street
Lake Charles, LA 70609
337-475-5640
communications@mcneese.edu