McNeese Banners Presents 6 Guitars
April 12, 2019 | McNeese Public Relations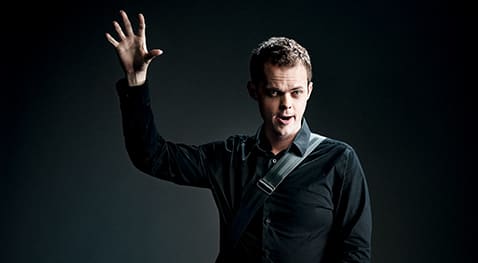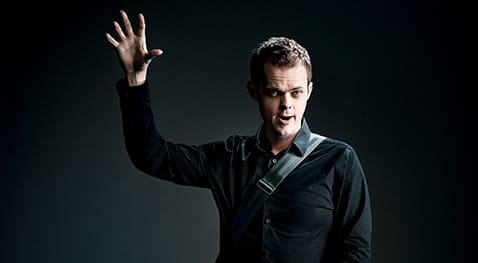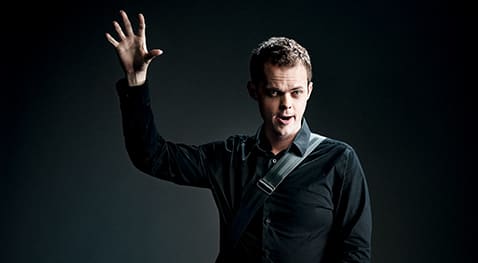 Most musicians dedicate their whole lives to mastering just one genre of music. Chase Padgett, with his one man show, "6 Guitars," has mastered six.
"6 Guitars" is a pitch perfect combination of live music, touching comedy and expertly drawn characters and Banners at McNeese State University will present this show at 7 p.m. April 17 in Tritico Theatre.
In one performance, the award-winning Padgett manages to bring to life a salty blues musician, a haughty jazz aficionado, a teenaged rock prodigy, an eccentric classical guitarist, a sensitive folk player and a silver-tongued country guitarist.
The show blends storytelling, superb acting, breathtaking live guitar, hilarity and touching heartfelt moments to leave the audience mesmerized, according to Banners Director Brook Hanemann.
"Padgett, who has been touring one-man shows throughout North America to sold out houses for nearly 20 years, is a musician, actor, writer and comedy improviser. He has worked as a comedic actor for entertainment companies throughout the nation, has collaborated with a number of stars from the hit comedy show 'Whose Line Is It Anyway' and was commissioned to perform a sketch comedy showcase for NBC. His album, 'Change of Heart,' is scheduled to be released this year," explains Hanemann.
She said this unique hybrid performance is designed to please a diverse audience as it charms music lovers, theatre lovers, fans of comedy and those who like a combination of all three and Hanemann is encouraging people to purchase ahead of time.
"I have seen Chase Padgett perform on multiple occasions. He has earned a standing ovation for every performance I have had the great pleasure of seeing him in. It is really exciting to see how enthusiastically our Banners patrons have responded to his upcoming show and the season in general. We sold out our Josephine Baker season opener, our upcoming Criminal Minds lecture and tickets for "6 Guitars" are moving incredibly fast. We predict this show will sell out, too, so reserve your seats now for an exciting performance."
Tickets are $20 for adults, $5 for students under 18 and free for McNeese and Sowela students with current IDs.
Banners is supported by ticket sales, memberships, corporate sponsors and grants. For more information about the program or tickets, visit the Banners website at www.banners.org or call the Banners office at 337-475-5997.
Persons needing accommodations as provided by the Americans with Disabilities Act should contact the ADA Coordinator at 337-475-5428, voice; 337-475-5960, fax; 337-562-4227, TDD/TTY, hearing impaired; or by email at cdo@mcneese.edu.
Want more stories like this one sent straight to your inbox every week? Sign up for our McNeese eNewsletter!
The Office of Marketing and Communications
4205 Ryan Street
Lake Charles, LA 70609
337-475-5640
communications@mcneese.edu