Banners at McNeese Presents Rhythm Future Quartet on March 6
March 2, 2018 | McNeese Public Relations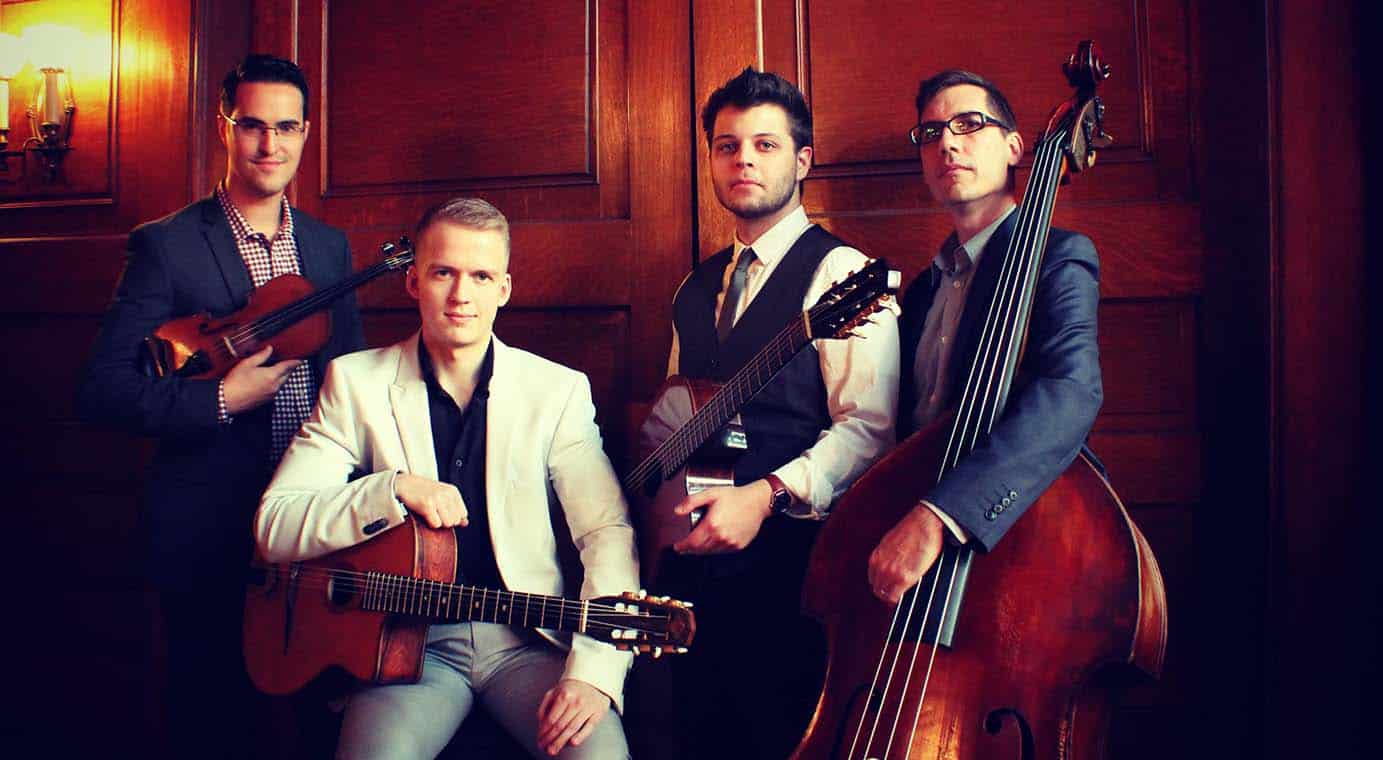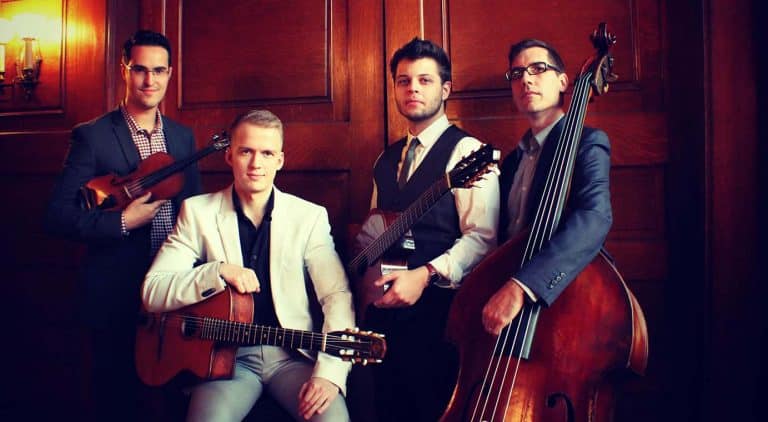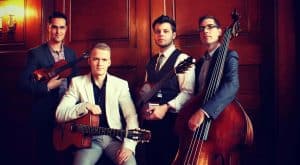 The acoustic jazz ensemble Rhythm Future Quartet will perform at 7 p.m. Tuesday, March 6, at the Benjamin W. Mount Theatre in Central School's Arts and Humanities Center of Lake Charles as part of the 2018 Banners at McNeese State University season.
The group has a straightforward agenda: to keep the spirit of gypsy jazz alive and expanding in today's musical universe. The virtuosic foursome, named for a Django Reinhardt tune, offers up a newly minted sound, influenced by the classic Hot Club of France, yet wholly contemporary.
"Travels," the band's latest album, reflects both the accumulated knowledge garnered from the group's touring as well as the international influences that inspired new rhythmic and harmonic possibilities within its compositions. Garnering critical acclaim, "Travels" was picked as one of the best jazz albums of 2016 by All About Jazz and the Huffington Post.
Violinist Jason Anick, an award-winning composer and one of the youngest professors at the prestigious Berklee College of Music, leads the group with guitarist Olli Soikkeli. The group also features Greg Loughman on bass and Max O'Rourke, winner of the international Saga Djangofest Award for outstanding young musicianship in the genre of gypsy jazz, on second guitar.
Tickets will be available at the door at $20 for adults, $5 for students under 18 and free for McNeese and Sowela students with current IDs.
Banners is supported by ticket sales, memberships, corporate sponsors and grants. For more information about the program or tickets, visit the Banners website at www.banners.org or call the Banners office at 337-475-5123.
Persons needing accommodations as provided by the Americans with Disabilities Act should contact the ADA Coordinator at 337-475-5428, voice; 337-456-5960, fax; 337-562-4227, TDD/TTY, hearing impaired or by email at cdo@mcneese.edu.
Want more stories like this one sent straight to your inbox every week? Sign up for our McNeese eNewsletter!
The Office of Public Relations and University Events
4205 Ryan Street
Lake Charles, LA 70609
337-475-5640
publicrelations@mcneese.edu