Why Become a Music Major at McNeese?
McNeese has a long-standing tradition of teaching musical excellence with a personal touch. Accredited by the National Association of Schools of Music, McNeese's Bachelor of Music degree program focuses on shaping you into a well-rounded musician by encouraging your talents and creativity while also developing your discipline and business skills.
From classic to popular music
Southwest Louisiana is the home of Zydeco, Cajun and Swamp Pop, music that McNeese proudly incorporates into the music major curriculum alongside conventional classics. To keep up with changes in the industry and ensure your bachelor's degree is highly valuable and marketable, McNeese is modernizing its music program with digital technology and software, new course work in relevant topics such as commercial music and partnerships with casinos and other venues that produce musical performances. Guest artists are also invited to teach individual lessons and hold on-site and virtual clinics.
Degree Type: Bachelor of Music (B.M.)
Program Length: 4 years (120 credit hours)
Music Bachelor's Degree Program Concentrations
Instrumental Performance
The instrumental performance concentration offers a diverse array of performance opportunities that increase your marketability in an evolving job market. Instrumental performance is also available as a minor.
Instrumental Performance
Piano Performance
The concentration in piano performance, which is also available as a minor, prepares students for successful careers as professional musicians and piano pedagogues.
Piano Performance
Vocal Performance
The vocal performance concentration helps you become well versed in several performance styles, including opera, art song and contemporary commercial music. Vocal performance is also available as a minor.
Vocal Performance
Careers and Opportunities
What Can You Do with a Music Degree?
As a music major, you will graduate ready to perform with music companies, professional orchestras, chamber or popular music ensembles, service bands and touring productions. From music composition to production and retail, McNeese music majors are prepared for a diverse job market and are well-equipped for graduate programs in music.
Graduate Schools or Programs
Master of Music in Music Education
Master of Music in Music Performance
Master of Music in Musicology
Master of Music in Music Theory
Master of Music in Music Composition
Potential Job Titles or Employers
Musicians, Singers and Lyricists
Composers
Concertmasters and Section Leaders
Private Instructors and Applied Music Teachers
Audio and Video Broadcast and Sound Engineering Technicians
Music Therapists
Talent Scout or Agent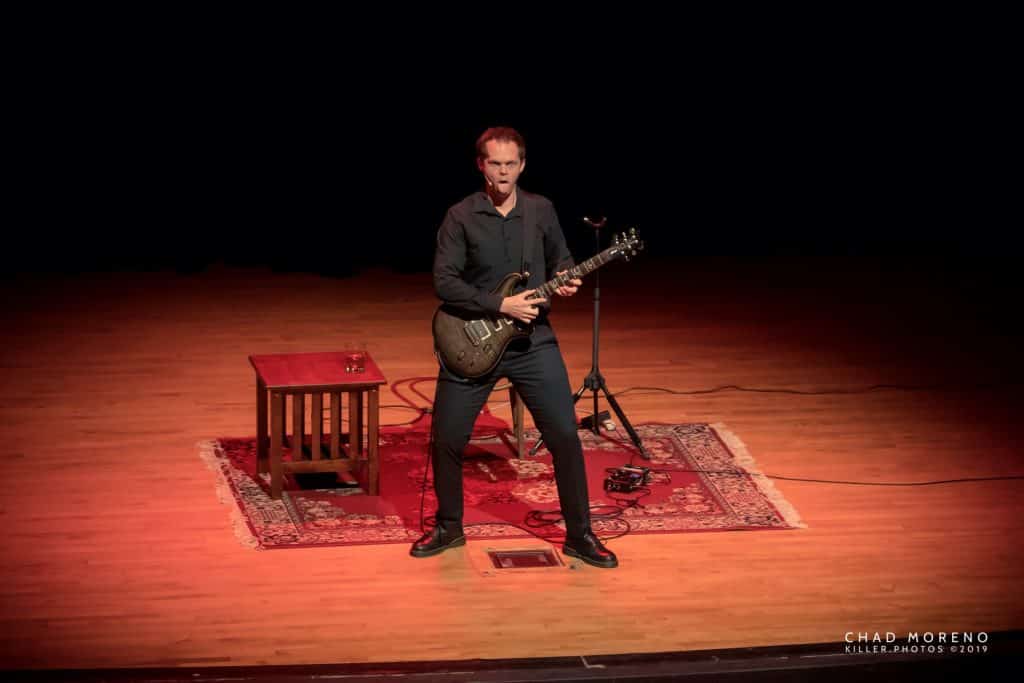 Music Culture
Banner Series
As part of the Banners Cultural Season, McNeese showcases a variety of performances by popular and critically acclaimed musicians and performers. As a music major, you have the chance to collaborate with a number of these visiting artists.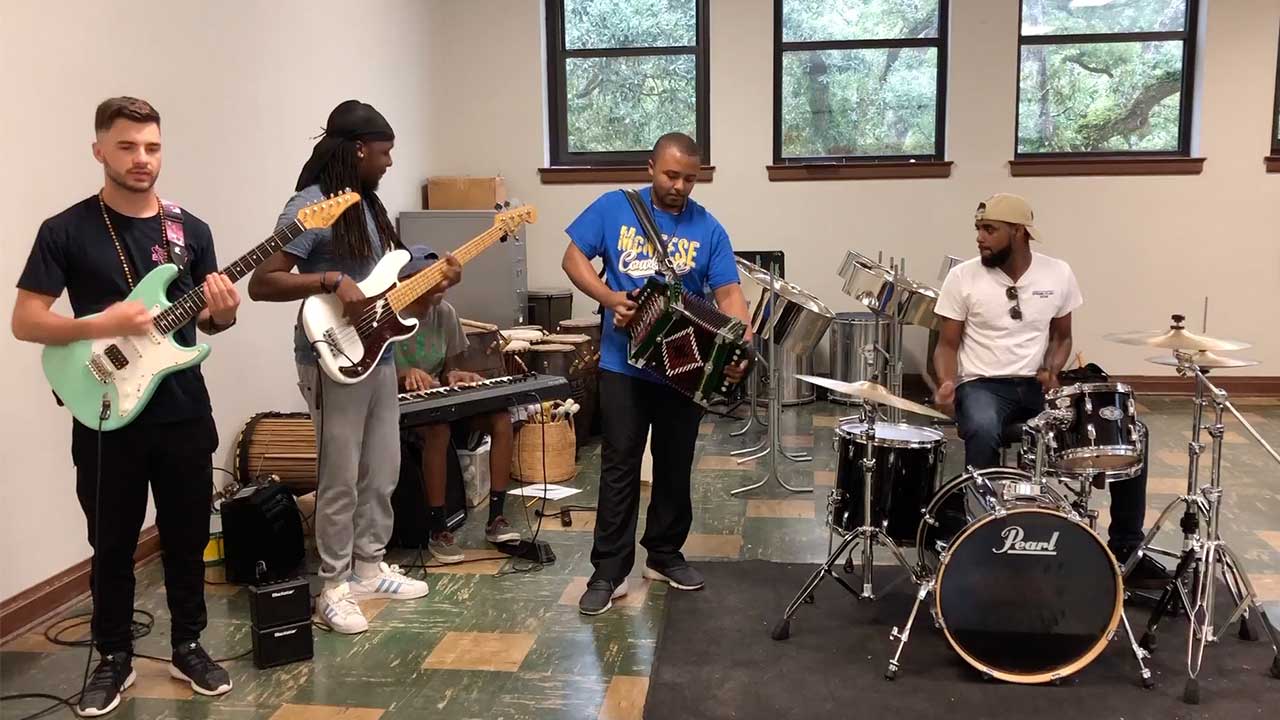 Music Preservation
Performance Ensembles
Performance ensembles range from large to chamber and instrumental to vocal. Audition for one or several of the more than two dozen groups to practice and perform with, such as:
Pride of McNeese Marching Band
Zyde-Pokes (featured in video)
West African Drum and Dance Ensemble
Alpine Horn Ensemble
Steel Band
Concert Chorale
Opera Workshop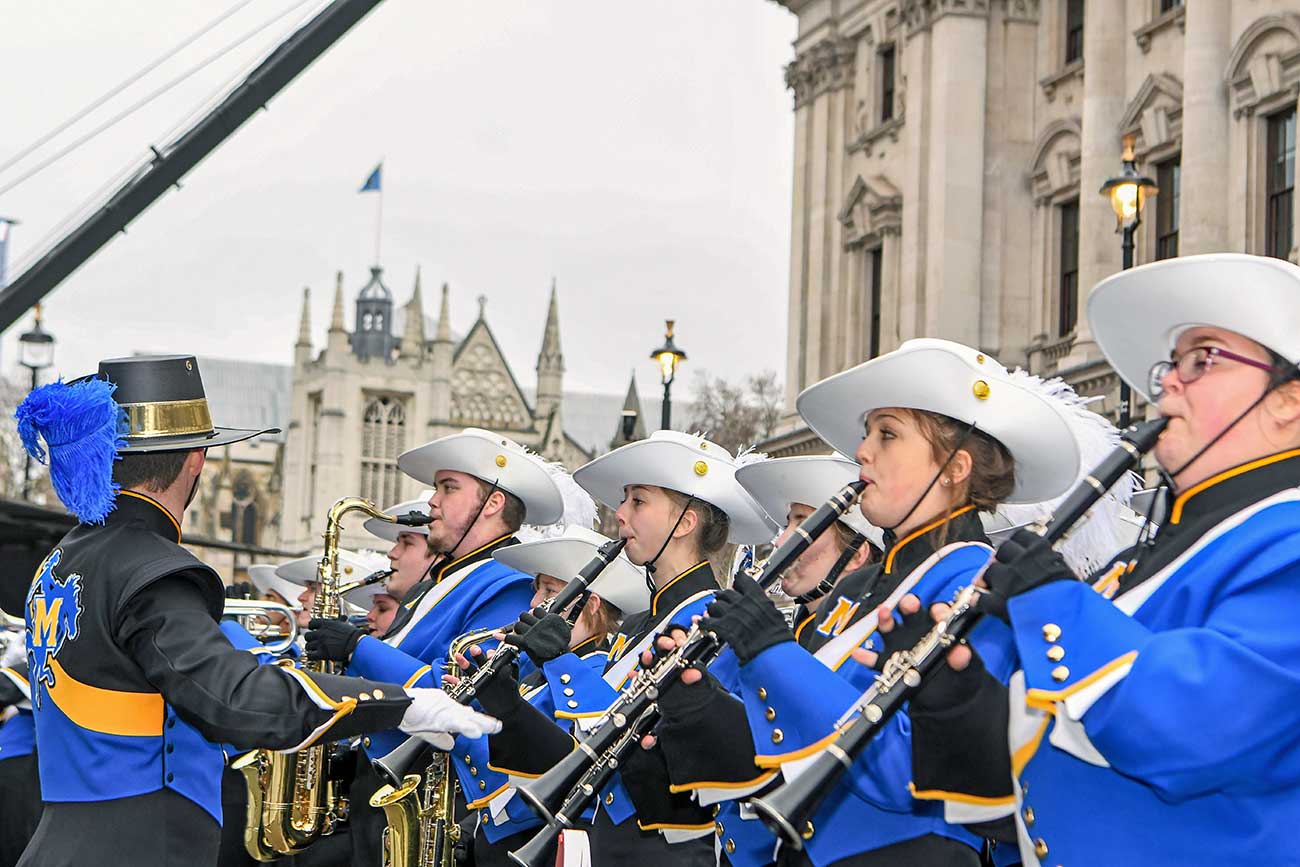 Pride of McNeese
Marching Band in London
Musicians have unique opportunities to travel and explore different cultures. The Pride of McNeese Marching Band performed in the London New Year's Day Parade in January 2018 in front of millions of viewers.
Programs Related to the Bachelor's in Music
Dr. Lonny Benoit, Department Head