MFA in Creative Writing Degree Highlights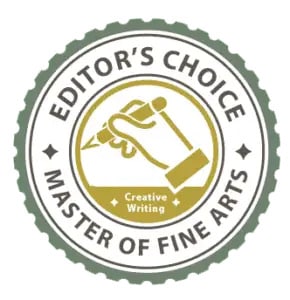 Founded in 1981, the McNeese State University is home to the oldest Master of Fine Arts program in Louisiana and one of the oldest in the southeast. The cornerstone of our program is our creative writing workshops where, for a minimum of four semesters, MFA students submit their own poetry or fiction, review and critique their peers' work and build necessary skills as writers and readers of literary fiction and poetry. Craft-based Form and Theory courses in both genres round out our MFA program, providing foundational knowledge of elements vital to the development of writing skills. As a creative writing MFA student, your three-year experience will culminate in the creative thesis – a book length manuscript with significant artistic merit.
In addition to writing courses, our creative writing master's program features a variety of literature and criticism classes, which provide examples of the best in classic and contemporary fiction and poetry and give our writers a sense of where their work fits into the various literary traditions. The McNeese MFA program is also one of the only programs in the nation that offers the possibility for obtaining an MA in English concurrently as part of the degree program without adding additional hours or cost. Though it is optional, most of our students choose to do this, thus building a broader base for their writing and professional lives.
Let's be sure this is the right place for you. All you need to do to begin the McNeese MFA application process is send us your work and a brief letter (one page) describing what you want out of an MFA program, why McNeese sounds appealing and your interest in teaching freshman-level English. You can submit your writing samples and letters here.
For every opening, we receive many applications each year. We keep the program small in order to have close, personal relationships with students and to ensure that our students have individual conferences with guest writers. We accept applications between October 15 and February 21 for the following academic year. Acceptance into McNeese State University does not guarantee acceptance into the MFA program. If you are accepted into the MFA program and decide to join us, then (and only then) we will ask you to complete the formalities of applying to the graduate school.
Degree Type: Master of Fine Arts (M.F.A.)
Program Length: 3 years (60 credit hours)
Before you formally apply to McNeese State University, please submit your writing sample and letter of intent through our submission manager.
MFA in Fiction
To apply, submit no more than twenty pages of fiction to us through Submittable. If you have any specific questions regarding your writing samples, contact Michael Horner at mhorner@mcneese.edu.
Submit Your Fiction Sample
MFA in Poetry
To apply, submit no more than ten pages of poetry to us through Submittable. If you have any specific questions regarding your writing samples, contact Michael Horner at mhorner@mcneese.edu.
Submit Your Poetry Sample
Careers and Opportunities
What Can You Do with a Creative Writing MFA?
McNeese graduates have been Pulitzer Prize winners and finalists and winners of the National Endowment for the Arts Fellowships. They have had short stories and poems published in countless literary journals and novels and collections published with Bantam Books, Harper Collins, Arthur A. Levine Books and others.
McNeese's MFA graduates are creative thinkers and communicators, and the skills developed in the MFA are applicable to a range of careers, including content creation, professional and technical writing, teaching and public relations. Our graduates enter a variety of fields including academia, editing, professional writing, public relations, advertising and arts/non-profit administration. Many of our graduates go on to pursue residencies, fellowships and PhD.s in Creative Writing from some of the top programs in the country:
Doctoral schools McNeese MFA grads have continued onto include:
University of Tennessee
Florida State University
Texas Tech University
University of Ohio
University of Kansas
Employers of McNeese MFA grads include:
Stanford University
Harvard University
Marshall University
Medgar Evers College
University of Texas – Rio Grande Valley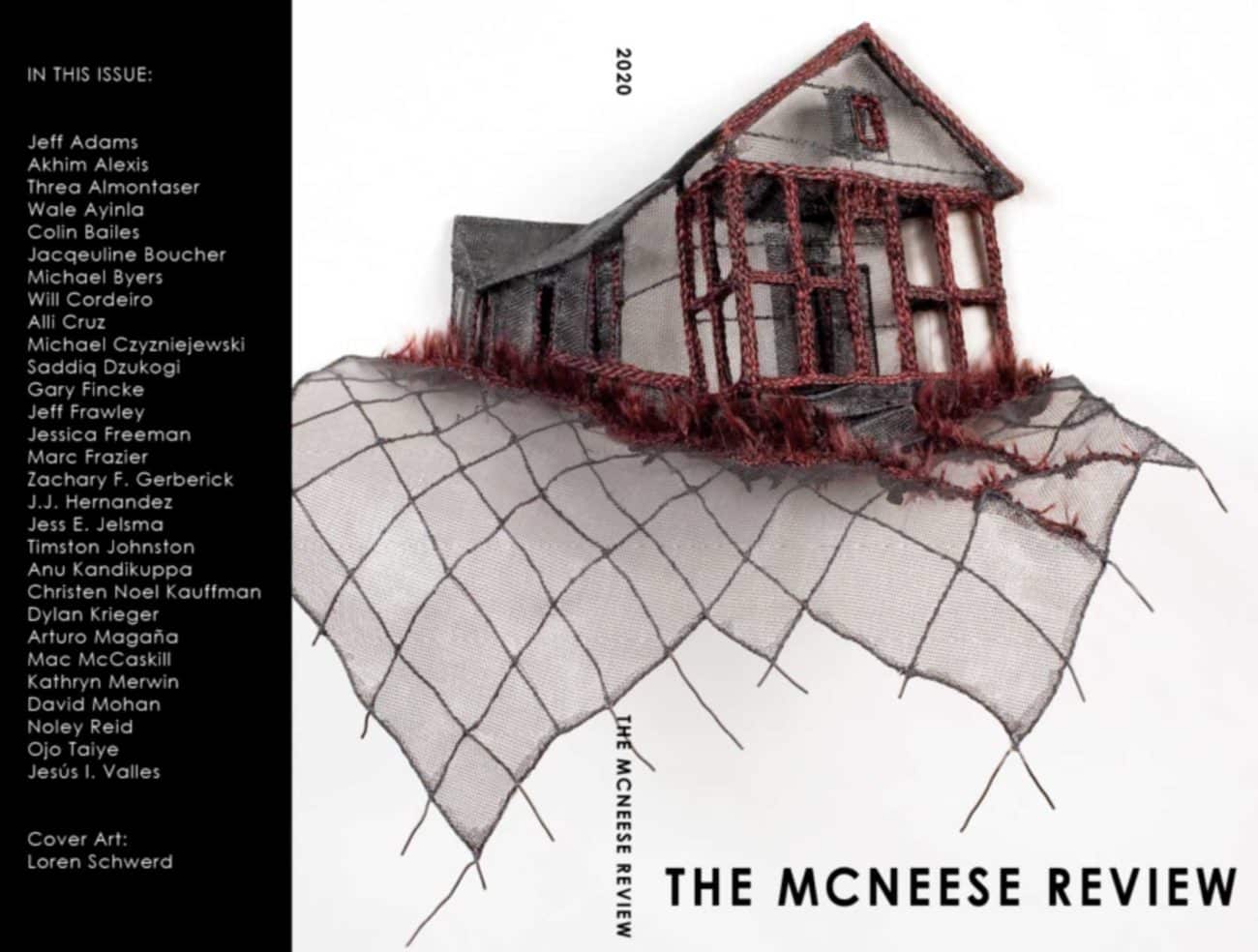 The McNeese Review and Boudin
The McNeese Review, a national literary print magazine, and its online home Boudin, are staffed by student editors and readers in the McNeese MFA program. Students who work on the McNeese Review get invaluable experience in the editing and publication process, network with writers and other editors around the country and host joint readings with other MFA programs at the Association of Writers & Writing Programs' (AWP) annual conference.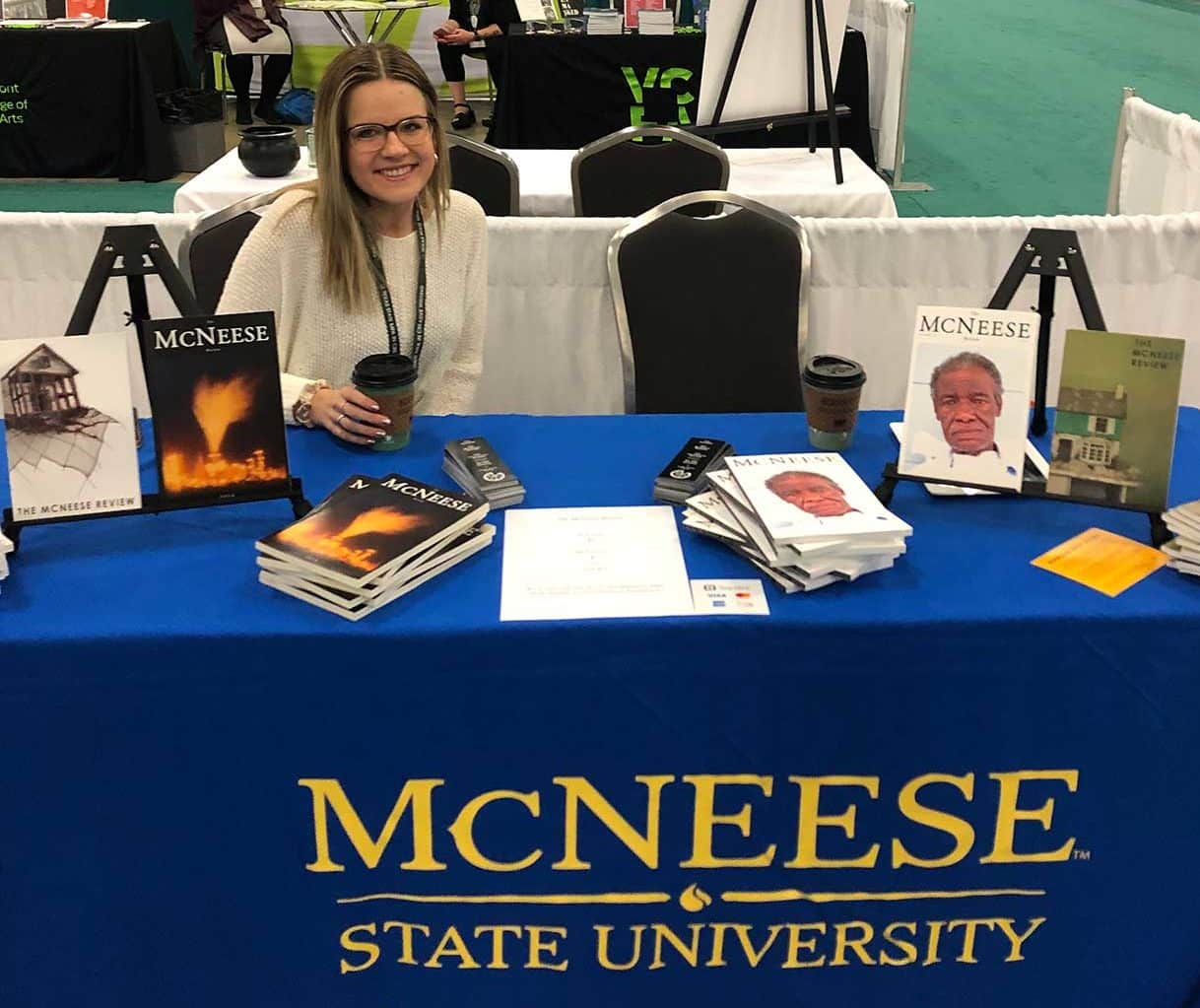 AWP
All McNeese MFA students receive membership to the Association of Writers & Writing Programs (AWP), the national creative writing organization. McNeese provides partial funding to attend AWP's national conference every year, where students have the opportunity to attend readings and panels and network with fellow writers and editors.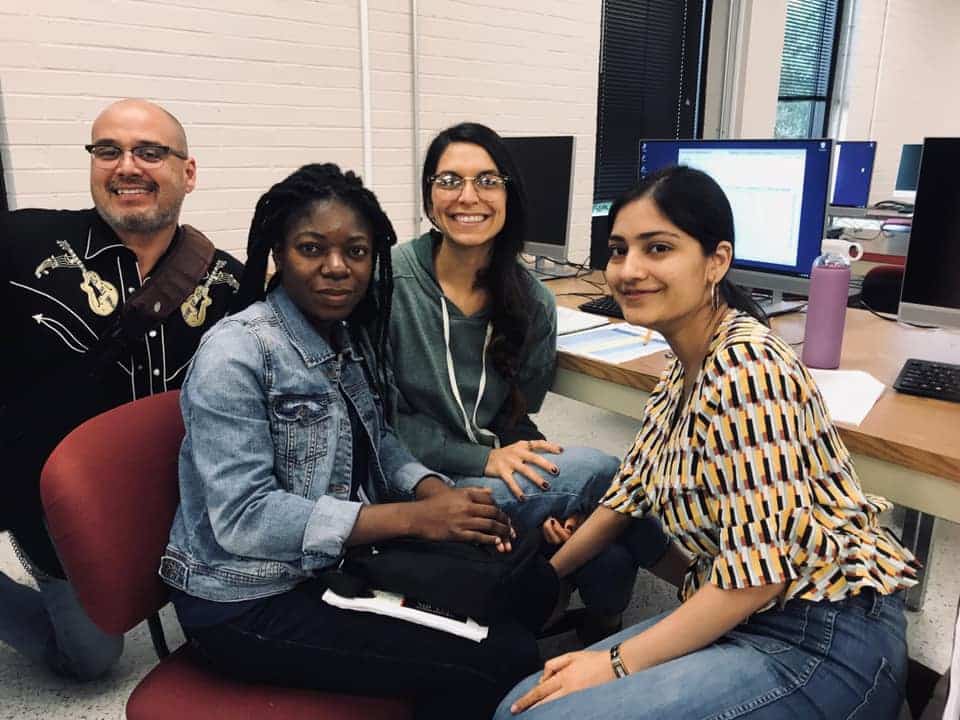 Professional Development
Students from the McNeese program are encouraged to attend national workshops and residencies, and have been accepted to Tin House, Squaw Valley, Sundress Academy and the Clarion Science Fiction and Fantasy workshop. Whenever possible, McNeese strives to provide at least partial funding to help cover travel and associated costs of students accepted into summer residencies and workshops.
Programs Related to the Creative Writing MFA
Michael Horner - MFA Program Director
mhorner@mcneese.edu