2018 McNeese Distinguished Alumni Recipients
September 7, 2018 | McNeese Public Relations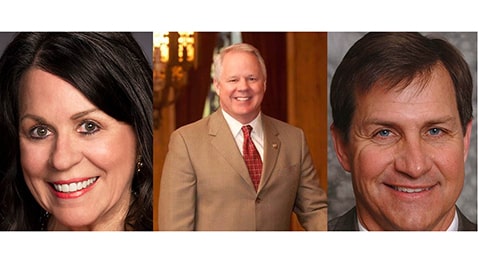 The McNeese State University Alumni Association will present its 2018 Distinguished Alumnus of the Year awards during halftime ceremonies at the Cowboys vs. Nicholls State   Colonels football game Saturday, Sept. 15.
The three McNeese alumni who have been named recipients are: Fran Broussard Gladden, vice president of government and public affairs at Cox Communications for the Southeast Region; Chuck Kleckley, a successful business owner and former Louisiana Speaker of the House of Representatives; and Dennis N. Stine, CEO of Stine Lumber Co. and a former Louisiana Commissioner of Administration under Gov. Buddy Roemer.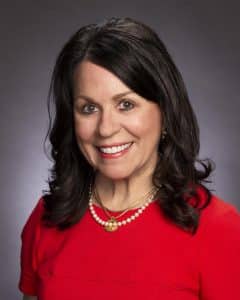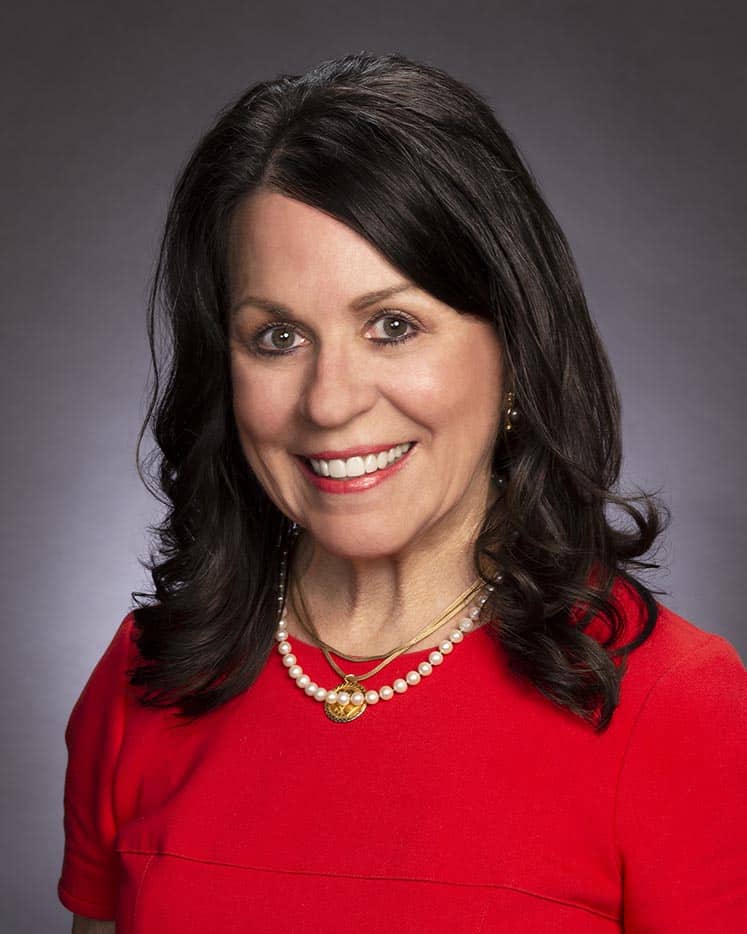 A native of Lake Charles, Gladden graduated from McNeese in 1977 with a Bachelor of Science degree in marketing. Joining Cox Louisiana in 2009, Gladden is responsible for local, state and federal government affairs while also leading public, media and community relations in a three-state region. She also directs the internal communications strategy for 2,000 employees.
Prior to joining Cox, she served as undersecretary, deputy secretary and legislative/congressional liaison for the Department of Louisiana Economic Development. Gladden also represented Louisiana's rural electric cooperatives for 12 years in positions of state and federal government affairs and economic development.
Over the years, Gladden has remained active in a wide range of statewide economic development projects in addition to playing a key role in Southwest Louisiana-based initiatives such as the redevelopment of the Chennault Industrial Airpark and the Southwest Louisiana Entrepreneurial and Economic Development Center at McNeese.
She was recently honored as one of the 2018 Influential Women in Business by the Baton Rouge Business Report. Gladden serves on the boards of several community and professional organizations.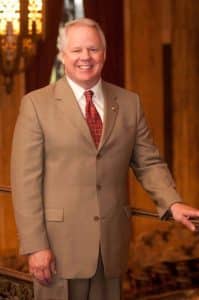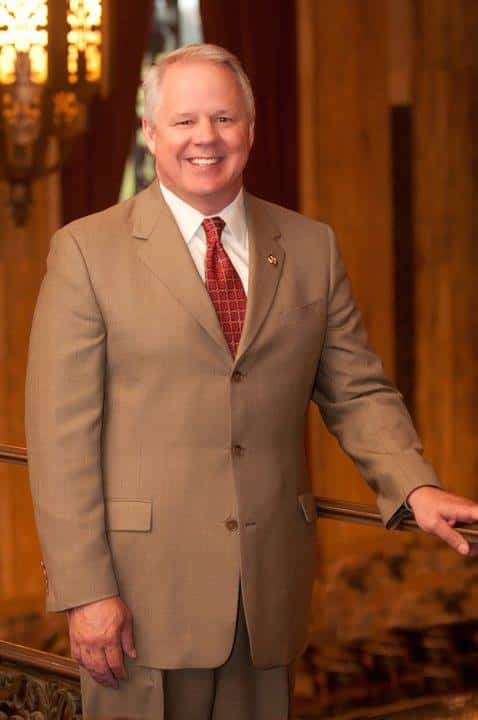 Kleckley, who lives in Lake Charles, received his Bachelor of Science degree in finance in 1993 from McNeese. He is a consultant on governmental affairs as well as a developer and real estate investor.
He previously served as a state representative from District 36 and is the first Louisiana Speaker of the House from Calcasieu Parish. He chaired the House Insurance Committee and was a member of the State Bond and Louisiana Workers Compensation Commissions, Legislative Budgetary Control Council, Joint Committee on the Budget, the Joint Capital Outlay, House Executive and Legislative Audit Advisory Committees and the Louisiana Citizens Property Insurance Corp.
Kleckley also served as president of the Calcasieu Parish Police Jury. He has championed issues such as education reform, port and transportation regulation, coastal and environmental advocacy and is a big supporter of McNeese. He led efforts to secure state funding to build the new McNeese Health and Human Performance Education Complex that will open this fall.
He is also a member of several civic and business organizations.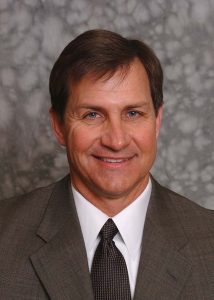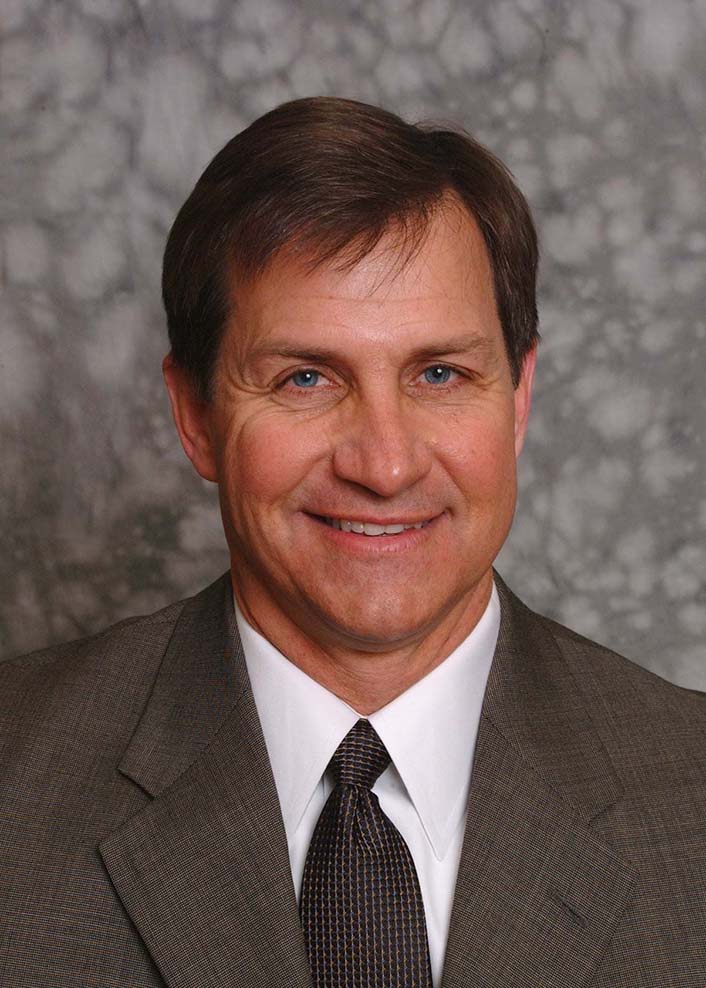 A native of Sulphur, Stine received both his bachelor's degree in accounting in 1974 and his Master of Business Administration degree in 1992 from McNeese. He is also a graduate of Harvard University's John F. Kennedy School of Government Senior Executive Program.
As CEO of Stine Lumber Co., Stine oversees the 72-year-old family owned chain of home-improvement stores with 12 locations employing 850 associates across the state of Louisiana and Mississippi.
He also has an extensive background of community and government involvement, having served as a state representative from District 33 and as commissioner of administration.
He has previously served as a board member on the Federal Home Loan Bank of Dallas, Louisiana Gaming Control Board, Louisiana Recovery Authority and Louisiana Healthcare Authority, interim Lake Charles port director, former chairman of Christus St. Patrick Hospital and the Council for a Better Louisiana and vice chairman of Christus Health System Board.
Want more stories like this one sent straight to your inbox every week? Sign up for our McNeese eNewsletter!
The Office of Marketing and Communications
4205 Ryan Street
Lake Charles, LA 70609
337-475-5640
communications@mcneese.edu