Phillips 66 Donates to McNeese College of Engineering & Computer Science
Phillips 66 has donated $15,000 to the McNeese State University College of Engineering and Computer Science through the McNeese Foundation. The donation is designated for the power engineering laboratory, the Engineering is Elementary program and student engineering organizations.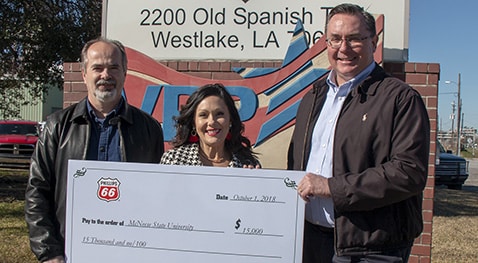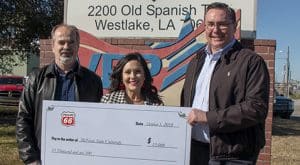 On hand for the donation are, from left, Dr. Nikos Kiritsis, college dean, Megan Hartman, Phillips 66 public relations manager, and Richard G. Harbison, Phillips 66 plant manager.