McNeese Receives Donation for Criminal Justice Scholarship
Former Lake Charles Police Chief Sam Ivey has given $15,000 to the McNeese State University Foundation to establish the Chief Sam Ivey Criminal Justice Scholarship. The scholarship will be awarded to a graduating senior at St. Louis Catholic High School majoring in criminal justice or another sociology field.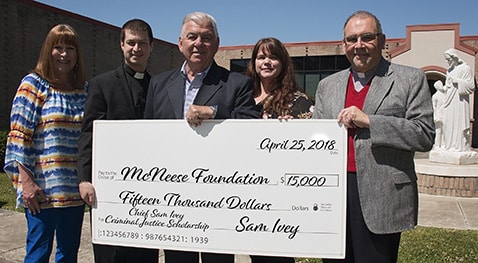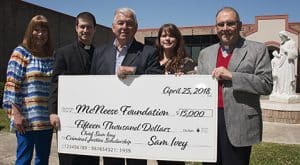 On hand for the presentation are, from left, Melissa Northcutt, director for McNeese university advancement operations and special events, the Rev. Nathan Long, rector at St. Louis, Ivey, Ashley Ivey-Atkins, development director at St. Louis, and Deacon Glenn Viau, interim St. Louis principal.