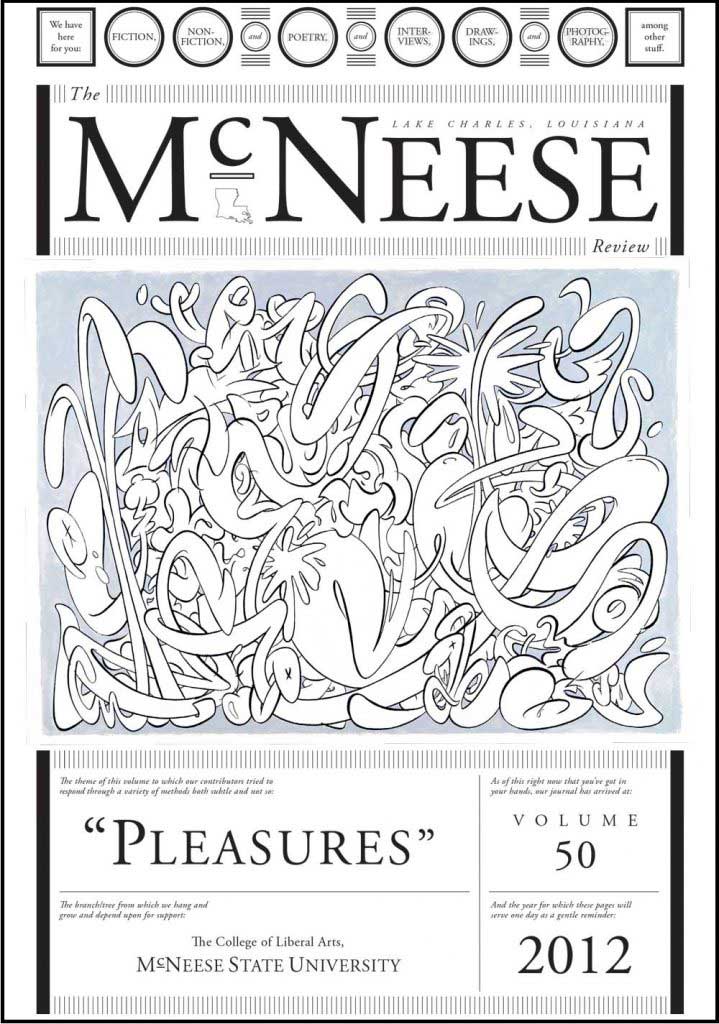 Our submission period for The McNeese Review 2024, volume 61, is now closed. Submissions for volume 62 will open June 1-August 31, 2024.
Boudin, our online home, is currently accepting submissions for its Halloween edition: Boudin Halloween Special Edition '23: Find a Bite of the Uncanny. Submissions are accepted until September 30th.
Please use our Submittable page and follow the instructions for the appropriate genre of your work. There is a $3 charge for submitting to the McNeese Review, but Boudin submissions are still currently free. Please note that we do not accept multiple submissions from the same writer within a reading period. Multiple submissions will be rejected immediately unless our editors have specifically requested that the writer submit again.
No material published in The McNeese Review or in Boudin may be reprinted or reproduced, in whole or in part, without the permission of the authors. We ask for ourselves only that The McNeese Review be credited with first publication. All print contributors receive one contributor copy. We are pleased to also offer a $50 honorarium to print contributors within the U.S. Contributors outside of the U.S. will receive two additional author copies in lieu of the honorarium. Contributors to Boudin will receive our thanks and the promise that we'll promote your work.
We encourage you to simultaneously submit your work while it's under consideration. If your submission is accepted by another publication, please withdraw it from Submittable. If you would like to withdraw a single poem or piece of flash fiction but keep the others under consideration, please message us on Submittable.
Please only submit original work. If your work borrows from or quotes another writer, please make explicit mention of this with your submission, giving full attribution to any material you're using from another source.
We look forward to seeing your work!
What We're Looking For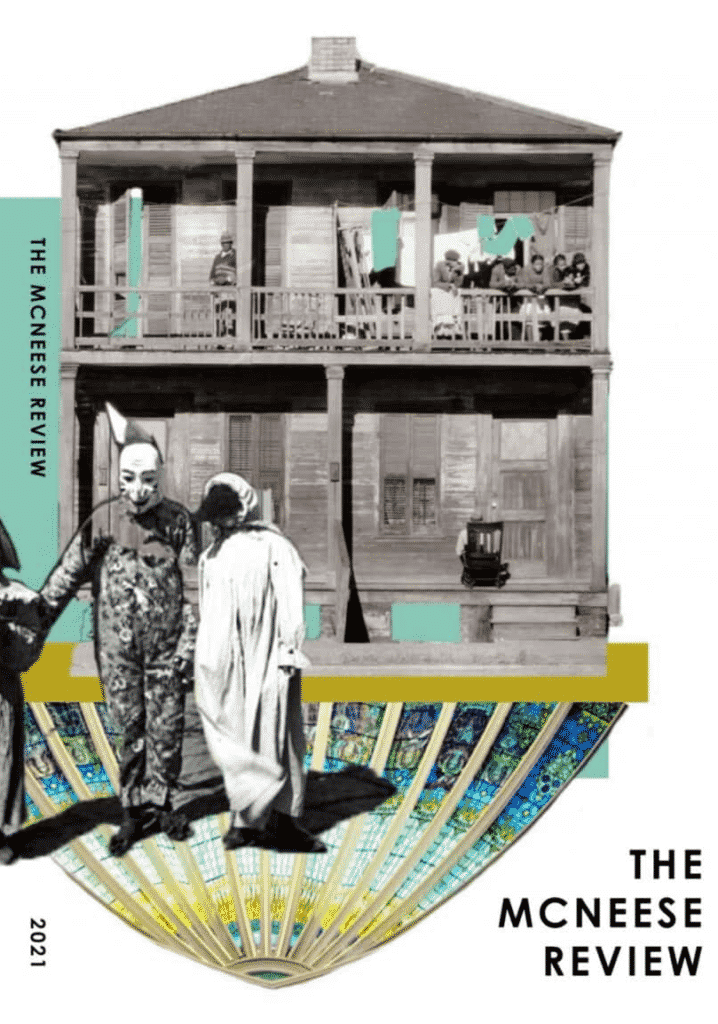 Fiction
The McNeese Review seeks fiction that jolts, lingers, reinvents, satisfies. We welcome submissions of short fiction up to 6,000 words or flash fiction of no more than three pieces, under 1,000 words each in a single file. Please note: We only accept one submission per writer per open reading period.
Poetry
We're interested in work that engages us with images and sounds and offers us unexpected examinations of the familiar or the bizarre. We want poems that enliven, restore, and/or provoke. We want poems that, to quote Clifton, "come out of wonder, not out of knowing."
Nonfiction
We welcome your submission of previously unpublished nonfiction. Send us your flash CNF, your lyric essays, your long-form biomythographies, your literary essays. Send us your genre b(l)ending pieces that defy definition.
In all genres, we are particularly interested in seeing work from women, people of color, LGBTQ writers, non-binary writers, people with disabilities, and other underrepresented groups.