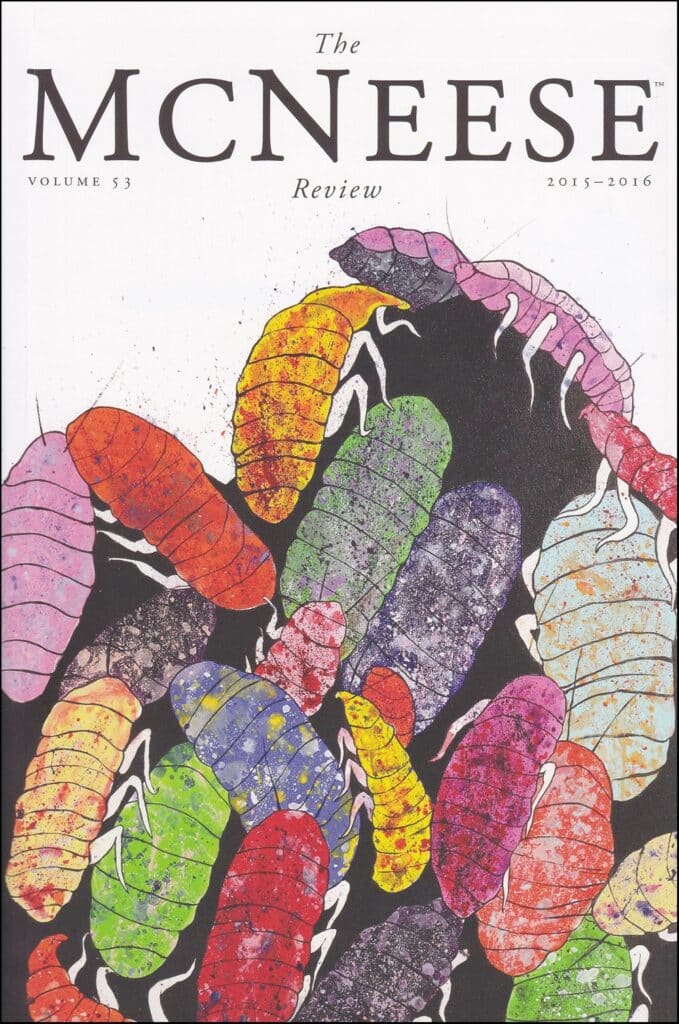 Editor: Michael Horner
Managing Editor: Taylor Mahone
Boudin Fiction Editor: Abbie Skinner
Boudin Poetry Editor: Mayank Manchanda
Fiction Editor: Jillee Sexton
Poetry Editor: Rachel Pittman
Nonfiction Editor: Reese Menefee
Readers:
Meilyn Woods
Joshua Hogie
Jubril Badmus
Ben Watson
Bob Miller
et al.
Founded in 1948, The McNeese Review is an annual publication of the College of Liberal Arts, the Department of English and Foreign Languages, and the MFA in Creative Writing at McNeese State University, Lake Charles, Louisiana. Funding is provided by the McNeese State University Foundation through an endowment established by Mr. and Mrs. William D. Blake, Mrs. Violet Howell, and Howell Industries, Inc.
For 64 years the Review was published as a scholarly journal in the arts, humanities, and social sciences. In 2012 it was converted to a literary journal format to publish poetry, fiction, and creative nonfiction. In 2018, we launched Boudin, an online section showcasing creative work along with interviews, reviews, craft essays, and any other delicious things that pique our interest.
The editor of the Review is Michael Horner, who heads up the fiction side of the MFA at McNeese State, with McNeese MFA candidates staffing both journal and website.
To submit to the annual print issue or to be considered for online publication, review our guidelines here.
To order previous issues, please visit our Submittable page.