Dr. Chris Thomas – Vice President for Student Affairs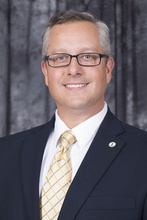 thomas@mcneese.edu
337-475-5607
Holbrook Student Union, #108
Dr. Chris Thomas is the Interim Vice President for Student Affairs. He leads all areas of the student affairs division. Dr. Thomas joined the McNeese community as coordinator of student activities in 2006 and has also served as an assistant dean of students, associate dean of students, and assistant vice president during his tenure at McNeese. A graduate of Westminster College, Thomas received his master's degree in counseling and guidance from Texas State University and the doctorate in higher education from the University of North Texas. Dr. Thomas has professional interests in program review and institutional assessment, student advocacy, and student psychological and moral development.  Dr. Thomas previously worked in student affairs roles at the University of North Texas and Texas State University-San Marcos.
Mr. Kedrick Nicholas – Dean of Students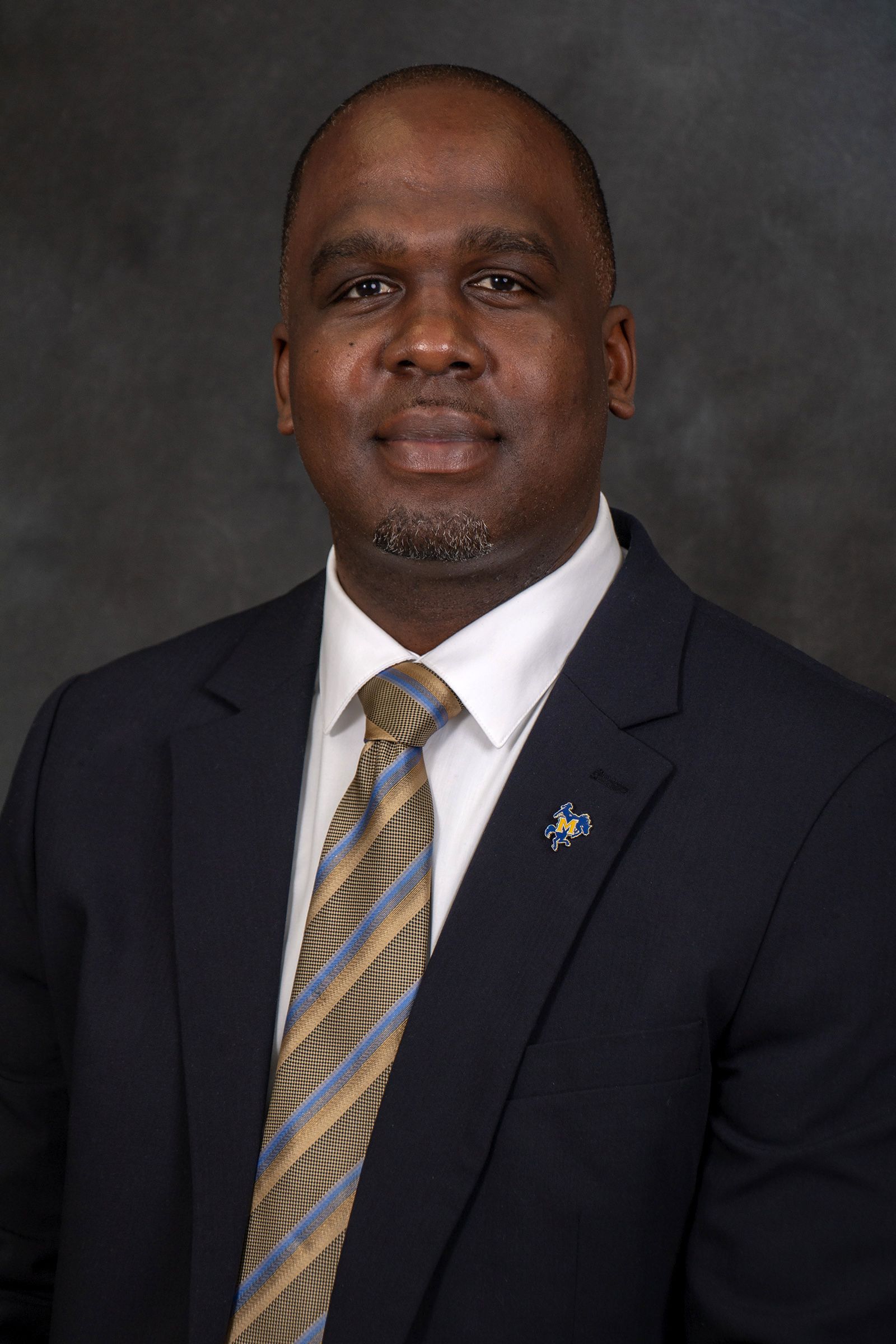 Dean Nicholas is originally from New Orleans, LA, but has been a resident of Lake Charles since August 2000, when he first attended McNeese State University as a scholarship football player. During his 5 years of athletics Mr. Nicholas earned a Bachelor of General Studies concentrating in Education, then continued onto graduate school at McNeese. As a graduate student, Mr. Nicholas served as a graduate assistant for the Office of Student Services and president of the Student Union Board for two consecutive years. After receiving a Master of Science in Instructional Technology in May of 2007, Mr. Nicholas became a full-time employee in the Office of Financial Aid before soon transferring back to the Student Services Department as Student Activities Coordinator.  He has been a student affairs professional for over decade and has received numerous promotions serving as assistant dean, director of student union and activities, and director of campus life and engagement.    Nicholas is the author of the University's C.A.R.E. Mentorship Program, which serves as a retention-supporting and engagement mechanism for McNeese students.  Mr. Nicholas provides leadership and guidance in the areas of student rights and responsibilities, campus housing, campus dining, and management of Holbrook Student Union. He also oversees coordinating staff for all major student life initiatives including student organizations, Greek Life, multicultural engagement, leadership development, recreation complex and intramural sports, along with the Upward Bound TRIO program.  Nicholas is tasked with providing foresight for policy development and compliance with local, state, and federal law, along with reporting to higher education governing bodies.
Ms. Raime Thibodeaux – Director of Student Health & Development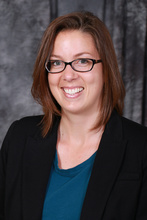 rthibodeaux@mcneese.edu
337-475-5136
Kaufman Hal #112
Ms. Raime Thibodeaux has directed daily operations of the McNeese Counseling Center and Student Health Services since 2012. She also oversees the Career and Student Development Center. Ms. Thibodeaux is a graduate of Louisiana State University where she obtained bachelor's and master's degrees in psychology and counseling, respectively.  She is a licensed professional counselor, supervisor (LPC-S) , and a national certified counselor (NCC). She currently has professional interests in working with the mental health and adjustment issues that are present in a college population. In addition to her previous experience as assistant director of the counseling center at Nicholls State University, Thibodeaux also has experience delivering mental health services in, employee assistance, outdoor-therapeutic, in-home, and private practice settings. 
Mr. Tim Delaney- Director of Disability Services
337-475-5916
Drew Hall, #200
Mr. Joshua Brown – Director of The Governor's Program for Gifted Children
Mr. Joshua Brown has been director of the Governor's Program for Gifted Children since 2009 when he was initially appointed by Governor Bobby Jindal. Mr. Brown oversees all aspects of the GPGC including curriculum development, student admissions, faculty selection and training, and operations of the seven-week residential program each summer. He holds a bachelor of arts degree from the University of Mississippi and a master of education degree from McNeese State University, has done doctoral work in political science at Louisiana State University, and has been employed by the GPGC in an administrative capacity since 1997. Mr. Brown brings a unique perspective to the program having previously participated as a student and a counselor.