McNeese Theatre Bayou Players 2019-2020 Season
McNeese Theatre is excited to announce our season for the academic year. Ticket prices are $15 for adults, $10 for McNeese faculty/staff, senior citizens 62 and older, youth (K-12) and teachers and free for McNeese students with a current ID. Season tickets are $30 for adults and $20 for McNeese faculty and staff, senior citizens and youth (K-12). All season tickets support McNeese Theater Scholarships.
The Laramie Project
Few shows from American Theatre History have had the effect that "The Laramie Project" hashad on whether we, as humans,should allow ourselves to be ruled by hate or by compassion. In 1998, Moises Kaufman and the Tectonic Theatre Group traveled to Laramie, Wyoming, in an effort to interview its residents on how the brutal beating of Matthew Shepard, a gay University of Wyoming student, had affected the community. The play and its characters are a compilation of those interviews.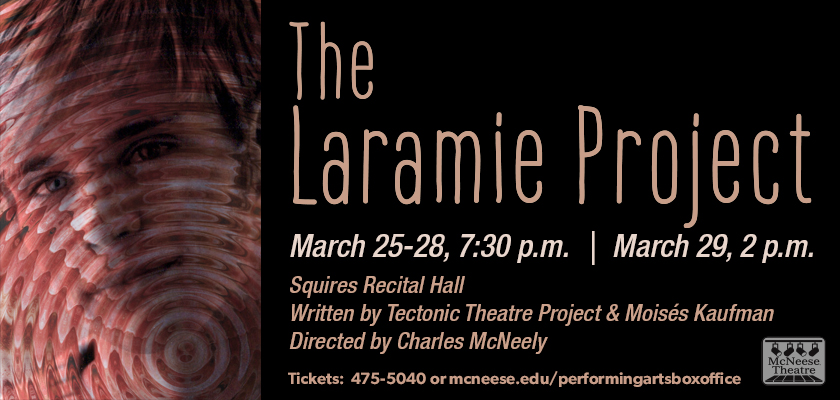 Spring Gala
Lake Area Ballet Theatre and the W.A. and Dorothy Hanna Department of Performing Arts presents "Spring Gala", a program of music and dance featuring dancers from LABT and musicians from HDPA.