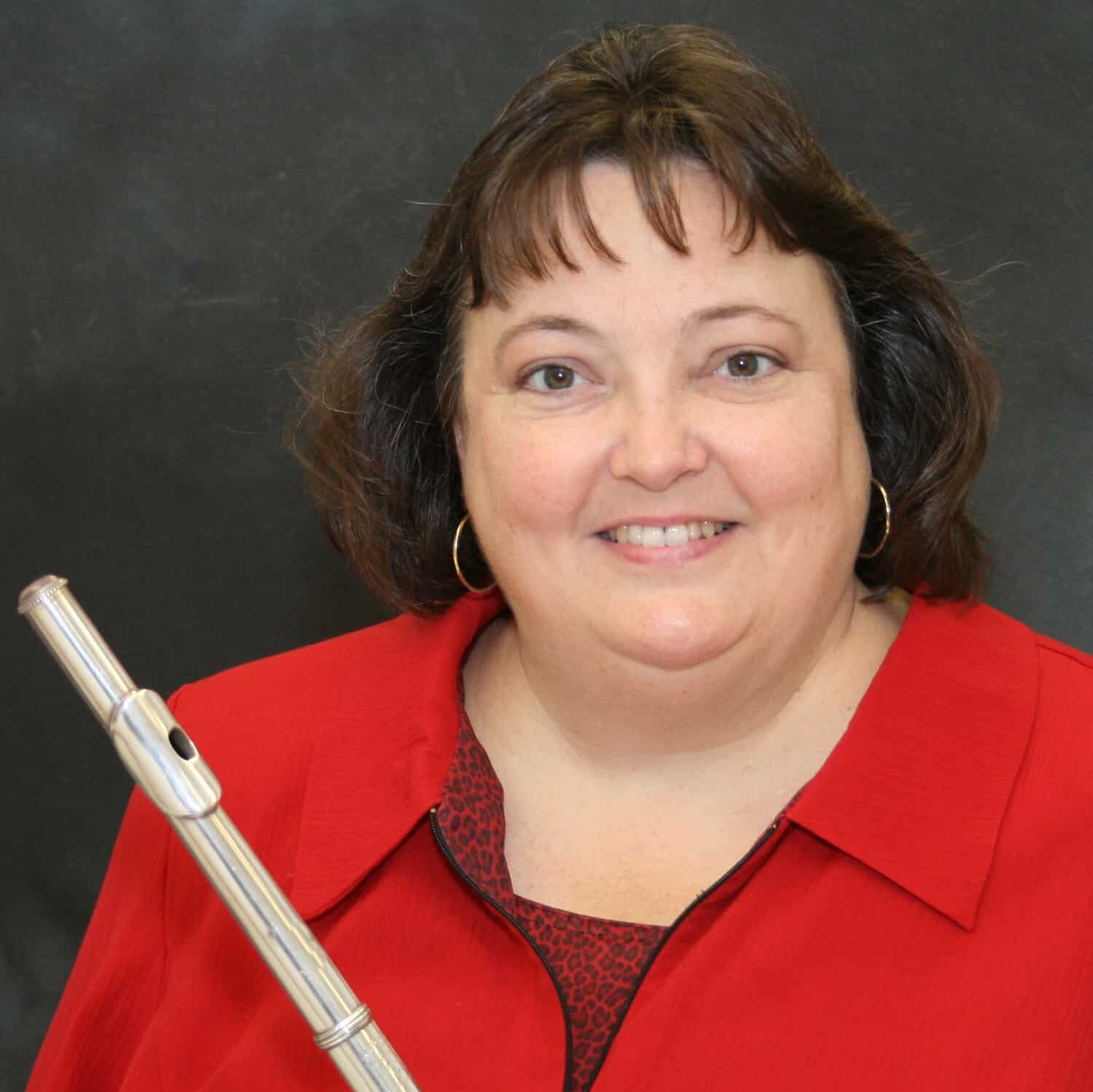 Judy Hand is Associate Professor of Flute and coordinator of the music history area at McNeese State University, where she teaches flute, chamber music, flute pedagogy and literature, music history, and music appreciation. She has held six endowed professorships in music, and has served as Assistant Department Head. She has a BMEd from the University of Arkansas, and MM and DMA in flute performance from Louisiana State University. Dr. Hand is currently principal flute in the Lake Charles Symphony Orchestra and the Rapides Symphony Orchestra. She has soloed with both orchestras on flute and piccolo, and has also held positions in the North Arkansas Symphony and the Baton Rouge Symphony. She toured England and Wales with the International Flute Orchestra and was a performer at the William Bennett Flute Course in England, as well as performing a solo recital at St. James Church Piccadilly in London. In master classes she has performed for such greats as Jean-Pierre Rampal, Geoffrey Gilbert, Donald Peck, and William Bennett.
Dr. Hand's students have consistently won performance competitions and have gone on to successful careers in music education and performance, as well as graduate studies both nationally and internationally. Through grants and endowed professorships she regularly brings in world-renowned guest artists for the purpose of masterclasses and performances that inspire the music student. Past guest artists have included Susan Milan of the Royal College of Music in London, Ian Clarke of the Guildhall School of Music in London, Ransom Wilson, Professor of Flute at Yale University, Renee Siebert, flutist with the New York Philharmonic Orchestra, Alexa Still, Principal Flute in the New Zealand Symphony, and Jim Walker, Hollywood film flutist and faculty at the University of Southern California and the Colburn Conservatory of Music.
Dr. Hand has been awarded numerous arts grants, including the prestigious Louisiana Artist Fellowship, as well as serving on grant adjudication panels. Her CD, Judy Hand: The Flute Music of Keith Gates, is a world premiere recording on the Summit Record Label. She has performed and presented at many conventions of the National Flute Association throughout the United States and has had performances aired on National Public Radio. She is the NFA liaison for the Louisiana Flute Society, and is a charter board member of that organization. She has been a presenter at conventions of the Louisiana Bandmasters Association and the Louisiana Music Educators Association, and her articles on pedagogy, performance, and auditioning have been published in The Louisiana Musician, The National Flute Association Journal, and the MENC Journal.