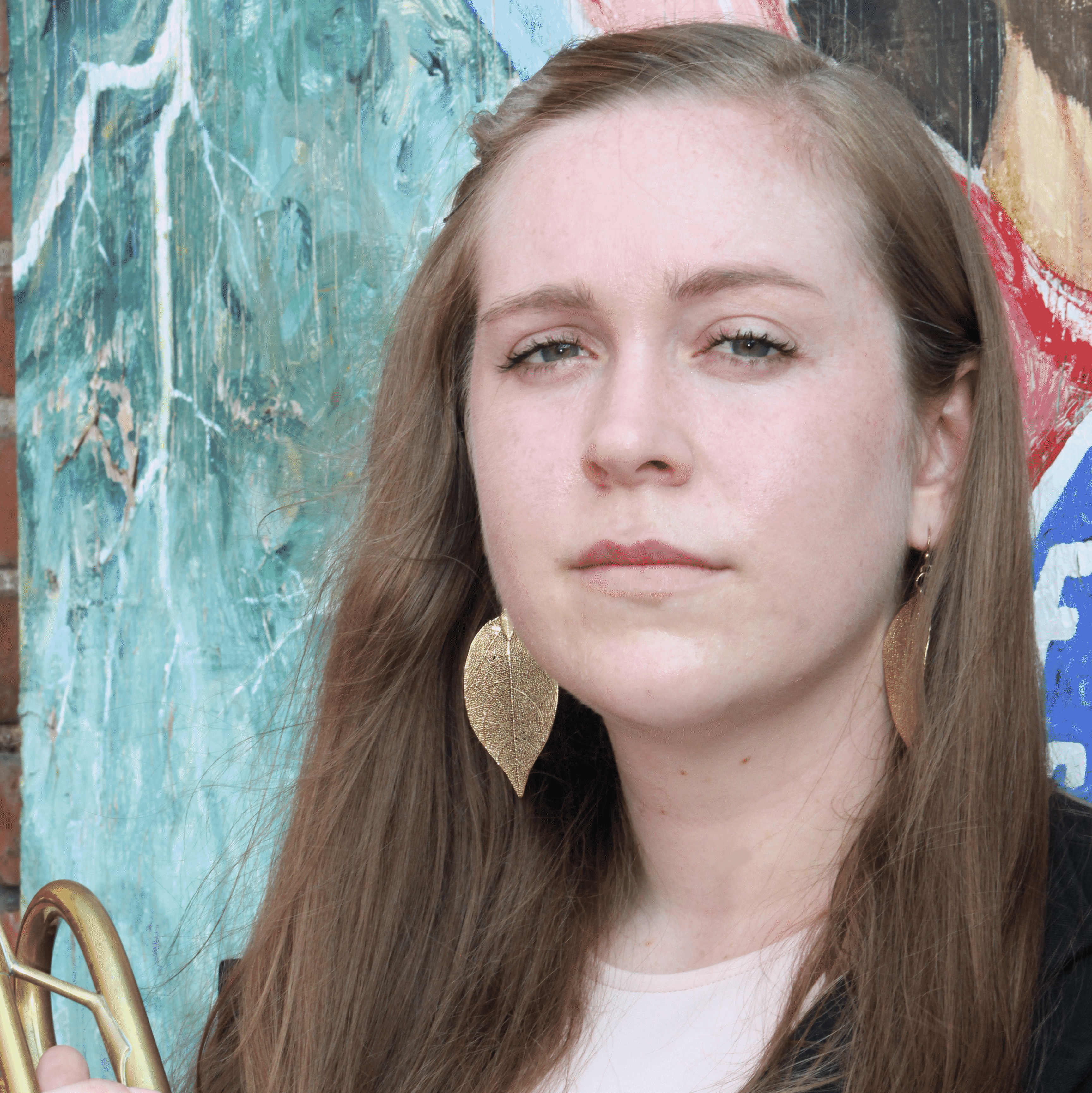 Jacquelyn Lankford is the Assistant Professor of Trumpet at McNeese State University, acting principal and second trumpet with the Monroe Symphony Orchestra, and third trumpet in the Lake Charles Symphony Orchestra. She earned her Doctorate in Trumpet Performance with a related field in Music Education from the University of North Texas in 2019, Master's in Trumpet Performance and Literature from the Eastman School of Music in 2016, and Bachelor's in Music Education from New Mexico State University in 2014.
She is the creator and founder of the Women Composing for Trumpet Competition, which was made possible by her award of the Juliet Hardtner Women in Arts and Humanities Professorship in 2019. The Women Composing for Trumpet Competition was created to add to the list of "standard" trumpet repertoire composed by women. Though there are many incredible compositions by women for solo trumpet, the only one that is considered "standard" by the trumpet community is the Pakhmutova, written in 1955. It is the goal of this competition to bring light to this matter, as well as give modern women composers the opportunity to contribute to this list of "standards" and be recognized for their accomplishments.
Jacquelyn is also a founding member of Calypsus Brass, a chamber ensemble that creates high-quality, professional recordings for composers. Calypsus specifically focuses on performing and recording works by living composers of color, marginalized genders, and the LGBTQIA+ community.
As a soloist, Jacquelyn was invited to Rouen, France to compete in the Eric Aubier International Trumpet Competition where she was one of only two United States competitors in 2017. She has also competed at the National Trumpet Competition many times in both the trumpet solo and ensemble divisions, and was awarded third place in the large ensemble division of the National Trumpet Competition in 2018 with Robert Garrison's arrangement of Kevin McKee's Vuelta del Fuego.
Ensembles she has performed with include the Monroe Symphony Orchestra, Lake Charles Symphony Orchestra, The Rory Partin Big Band, Las Cruces Symphony Orchestra, Richardson Symphony Orchestra, Eastman Wind Ensemble, UNT Symphony Orchestra, and UNT Wind Symphony.
World Premieres in which Jacquelyn has participated include Fred Sturm's Taos from Migrations with the NMSU Jazz Band, Andre Previn's Music for Wind Orchestra (No Strings Attached) with the Eastman Wind Ensemble, Joseph Turrin's Regiment of Heroes March with the UNT Wind Symphony, and many more.