Applied Behavior Analysis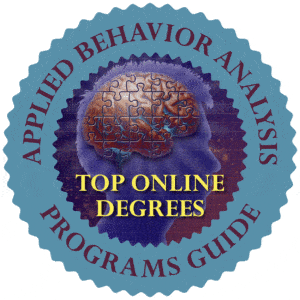 See the academic catalog for admission and degree requirements.
Graduate Certificate
---
GC, Applied Behavior Analysis
The Applied Behavior Analysis graduate certificate program has a verified course sequence that is approved by the Behavior Analysis Certification Board. Our graduate certificate program provides the academic training and supervised experience necessary for graduates to apply for national certification as a Board Certified Behavior Analyst. Training emphasizes the development of both assessment and intervention skills. This certificate is offered on-campus and 100% online.
Applied Behavior Analysis has ranked McNeese's ABA program in the Top 25 best ONLINE ABA Graduate Certificate Programs.
Our graduate certificate program requires a MA or MS in a discipline recognized by the Behavior Analysis Certification Board. For a current list of recognized disciplines visit https://www.bacb.com/degree-preliminary-evaluation/
Applied Behavior Analysis, PMC Curriculum
---
Applied Behavior Analysis Program Contact
Dr. Cam Melville, Ph.D.
337-475-5462
Farrar Hall 156
melville@mcneese.edu