Amberlee Kron, MA, BCBA, LBA – Staff Behavior Analyst
Staff Behavior Analyst – Amberlee Kron, MA, BCBA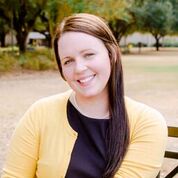 Amberlee Kron is a graduate of McNeese State University, earning her Master of Arts Degree in Psychology with a concentration in Applied Behavior Analysis in 2015. After completing her internship in 2015, she was offered a full-time position with the McNeese Autism Program. She became a Board Certified Behavior Analyst later that year.
Amberlee currently serves as the program coordinator for PECS, AAC, and other functional communication programming. These programs teach communication that all can understand to learners with limited verbal skills. Amberlee also provides specific graduate and post-graduate training to students who are interested in implementing these programs.
 
Amberlee's clinical experience includes providing comprehensive therapy in a 1:1 environment for patients of ranging ages with aggressive behaviors and self-injurious behaviors, as well as early-intensive learners. Amberlee has experience with targeted programming and interventions for toilet-training, social skills deficits, and life-skills development. Amberlee provides staff training for technicians and regularly supervises graduate students seeking certification. She also provides continuing education credits to her fellow behavior analysts through current article presentations.
 
Throughout her time at McNeese, Amberlee has presented research to the Gulf Coast Applied Behavior Analysis Conference and the Texas Association for Behavior Analysis Conference. She also serves as the online internship coordinator for graduate students completing McNeese's BACB verified course sequence and off-site intensive practicum for distance learners. Amberlee is a certified trainer for the Safety-Care Behavior Training program for crisis prevention and management.